IN PROGRESS
The death of Mr. Jeffcoat
By ROBBIE HOFFMAN

In Progress:
The Death of Mr Jeffcoat
An adult fictional government crime novel by Robbie Hoffman.
This novel tells the story of an innocent Brass Caster that spent years trying to gain his innocents in a small city that was filled with local and national corruption. Its based on how the American government spent millions of dollars trying to destroy the political career of Mr. Jeffcoat, one everyday nobody. They did everything they could to destroy his career and life, honestly believing that the people they threatened to help them, respected them for doing so and respected their political views. The crime novel takes you through the path of how a corrupt group of people in power can lose control by trying to gain control. It takes you through the process of how the community would slowly find out how the American government and local personnel can choose to use power, millions of tax dollars, and wasted years trying to destroy one persons political career. Only to find out their necrotic nature cultivated the collective destruction of their integrity in the community on how they have handled everything else in their lives.

Chapter one

I have said it many times before and I make a point of bringing it up in many conversations when philosophy becomes the conversation piece. During my years studying the art and discipline of philosophy, I have found it truly amazing that during my entire life, thus far, never have I ever experienced such a phenomenon as to be siting in various philosophy classes and experiencing the kindness and genteelness of so many warm hearts. Every class I have attended during my major that wasn't a philosophy class, I have witnessed many different personalities and most of them have the same trend of the modern cliché of the average traditional student. Playing video games, dressing very casual--even sometimes lazy--apparel and most of the time either partying or planing their next powwow. I have been told many students quick fix to writing a paper was cutting and pasting right from Wikipedia and as well using a past papers with a sight edge to it. And even admitting it on Facebook at times. I have witnessed many students writing a paper and drop boxing it right before class as quick as they would dress without showering after waking late from a long night of brewhaa, and smelling like mind you. But every single class I have attended thus far in the major of philosophy, I have been overwhelmed by the true beauty and care of every philosophy student I have witnessed in every class. Its as though they were destined to take up others pain and grief and damn well know that its right for them and that they have a serious load to take up in their future and are driven for more. Every student has a different meditating concentration and a look of blessed empathy that I have never witnesses in my many years of work and pre-undergraduate schooling.

The idea of the higher thought process and understanding of human behavior, with many contributors throughout history, all coming together for thousands of undergraduate students to set themselves up for a lifetime of burden with other peoples problems, you would think that many of theses students would be stressed to the bone and on edge walking around with a continuous frustrated face of no sleep. However to my amazement, in the look of every student is a true humble nature. And the atmosphere, or I should say aurora, of every classroom, is truly amazing, not to mention the caring undertone in their speech of every students answer, individual and different, but yet the care in their way all the same. A speech with pure love and true kindness, for empathy for others.
Today I awoke to the news of the loss of a couple of students to the result of a house fire. It happened early in the morning and not a soul was awake to see the house in flames. The students were younger then me, traditional students, a boy and girl in their early twenties. I learned of it as I returned to work this morning after a well needed sleep session from a late 2nd shift the previous night. It turns out that the two had hosted a party and the couch had caught fire from a lingering cigarette bud. They feel a sleep in the upstairs bedroom and obviously were too intoxicated to check the house and ash trays.

I cannot imagine what their parents could possibly be going through. Knowing their child's death could have been prevented if they would have just attended college without the cliché need for booze and trying to fit in. Another traditional failed attempt of being cool. I feel so harsh with those words, however if you ask yourself "what is the true meaning of a party?" You end up with little to no other answer other then "trying be the cool host on campus."

The morning could have been the same as others, but with a true compassion and empathy for others, I just cannot stop thinking of their parents and hard it must be to lose a child to such meaningless. They must be an absolute wreck.

I lost my best friend in high school and I know what it is like seeing his mother at the door step of the church in absolute horrific devastation, drenched in tears. I understand full well what a mother would go through if their child were to die. Dressed in all black with a family member consoling her, she was shaking profusely and I as well had many many nights of late night uncontrolled shaking and the crying. "Oh God the miserable choking on my breath and continue crying," good God I thought the days would never be the same again. The loss of a best friend at such a time in ones life, when your done with everyday normal learning and your just preparing for the process of moving onto a life of work and higher thought studies, you would never think you would walk away from your high school life without being able to call your best friend, as the years go by, for get-together's and vacations. Seeing his mother at the door of the church, much less seeing the hearse that would carry him away forever in front of her, that's enough of a site to devastate just about anyone.

One of the main reasons I am pursuing a career in philosophy is the lingering aftermath of the passing of a close friend. After he passed, I found myself buried in a pile of books on a daily basis at the local library. Studying and researching religions and philosophies. Eventually I found the art of meditation and fell in love with the practice just like most fall for going to the local gym for random exercise classes. Hours would role by and I would come out of meditation and I would look at the clock and be bewildered at how much time would fly bye. I just fell in love with mindfulness. I eventually decided I wanted to be apart of all this culture and help all those poor people that are grieving, in the different ways they practice, as well as find out what practices can be offer people of different cultures. So I applied to a college to study the art of philosophy.

I simply care too much about the well being of others to just go through my day without the saddened thought of the loss of two young souls that never had a chance to give back to their parents what their parents would have been grateful of them to achieve.

After a long day of work and as my day unwinds, I began again to think of their parents and the grief my best friends mother went through. I started to look back on the fun me and my best friend had as kids and all the memories of our birthdays. We had close birthdays just a couple of weeks apart. We would always try to make an effort to celebrate them together. It didn't really matter what we did, just as long as we could be together. He always had a fascination with horror movies. Onetime we stayed up and watched a marathon of Freddy Krueger movies. And of course he had the Halloween plastic Freddie fingers to go with the celebration. Somewhere in the world right now those two poor souls have just left behind: best friends, acquaintances, past lovers, cousins, family and co-workers all to the unjustified actions of trying to the cool kids in college. Its just terrible.

I got home after late in the day and decided that the best thing for me and usually ritual, is to just sit in a corner and meditate.

Powered by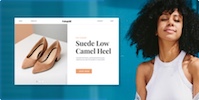 Create your own unique website with customizable templates.