IN PROGRESS
The death of Mr. Jeffcoat
By ROBBIE HOFFMAN

In Progress:
The Death of Mr Jeffcoat
An adult fictional government crime novel by Robbie Hoffman.
This novel tells the story of an innocent Brass Caster that spent years trying to gain his innocents in a small city that was filled with local and national corruption. Its based on how the American government spent millions of dollars trying to destroy the political career of Mr. Jeffcoat, one everyday nobody. They did everything they could to destroy his career and life, honestly believing that the people they threatened to help them, respected them for doing so and respected their political views. The crime novel takes you through the path of how a corrupt group of people in power can lose control by trying to gain control. It takes you through the process of how the community would slowly find out how the American government and local personnel can choose to use power, millions of tax dollars, and wasted years trying to destroy one persons political career. Only to find out their necrotic nature cultivated the collective destruction of their integrity in the community on how they have handled everything else in their lives.

Chapter one

Chapter one:
I have said it many times before and I make a point of bringing it up in many conversations when psychology becomes the conversation piece. During my years of studying the art and discipline of psychology, I have found it truly amazing that during my entire life, thus far, never have I ever experienced such a phenomenon as to be siting in various psychology classes and experiencing the kindness and genteelness of so many warm hearts. Every class I have attended during my major that wasn't a psychology class, I have witnessed many different personalities and most of them have the same trend of the modern cliché of the average traditional student. Playing video games, dressing very casual--even sometimes lazy--apparel and most of the time either partying or planing their next powwow. I have been told many students quick fix to writing a paper was cutting and pasting right from wikipedia and as well using a past paper with a sight edge to it. And even admitting it on facebook at times. I have witnessed many students writing a paper and drop boxing it right before class as quick as they would dress without showering after waking late from a long night of brewhaa, and smelling like mind you. But every single class I have attended thus far in the major of psychology, I have been overwhelmed by the true beauty and care of every psychology student I have witnessed in every class. Its as though they were destined to take up others pain and grief and damn well know that its right for them and that they have a serious load to take up in their future and are driven for more. Every student has a different meditating concentration and a look of blessed empathy that I have never witnesses in my many years of work and pre-undergraduate life.

The idea of the higher thought process and understanding of human behavior, with many contributors throughout history, all coming together for thousands of undergraduate students to set themselves up for a lifetime of burden with other peoples problems, you would think that many of theses students would be stressed to the bone and on edge walking around with a continuous frustrated face of no sleep. However to my amazement, in the look of every student is a true humble nature. And the atmosphere, or I should say aurora, of every classroom, is truly amazing, not to mention the caring undertone in their speech of every students answer, individual and different, but yet the care in their way all the same. A speech with pure love and true kindness, for empathy for others.

Today I awoke to the news of the loss of a couple of students to the result of a house fire. It happened early in the morning and not a soul was awake to see the house in flames. The students were younger then me, traditional students, a boy and girl in their early twenties. I learned of it as I returned to work this morning after a well needed sleep session from a late 2nd shift the previous night. It turns out that the two had hosted a party and the couch had caught fire from a lingering cigarette bud. They feel a sleep in the upstairs bedroom and obviously were too intoxicated to check the house and ash trays.

I cannot imagine what their parents could possibly be going through. Knowing their child's death could have been prevented if they would have just attended college without the cliché need for booze and trying to fit in. Another traditional failed attempt of being cool. I feel so harsh with those words, however if you ask yourself "what is the true meaning of a party?" You end up with little to no other answer other then "trying be the cool host on campus."

The morning could have been the same as others, but with a true compassion and empathy for others, I just cannot stop thinking of their parents and hard it must be to lose a child to such meaningless. They must be an absolute wreck. I guess I am being somewhat bias given I have never had the party appeal or sex appeal about me to be able to host my own party and actually have it be a success.

I lost my best friend in high school and I know what it is like seeing his mother at the door step of the church in absolute horrific devastation, drenched in tears. I understand full well what a mother would go through if their child were to die. Dressed in all black with a family member consoling her, she was shaking profusely and I as well had many many nights of late night uncontrolled shaking and the crying. "Oh God the miserable choking on my breath and continue crying," good God I thought the days would never be the same again. The loss of a best friend at such a time in ones life, when your done with everyday normal learning and your just preparing for the process of moving onto a life of work and higher thought studies, you would never think you would walk away from your high school life without being able to call your best friend, as the years go by, for get-together's and vacations. Seeing his mother at the door of the church, much less seeing the hearse that would carry him away forever in front of her, that's enough of a site to devastate just about anyone.

One of the main reasons I am pursuing a career in psychology is the lingering aftermath of the passing of a close friend. After he passed, I found myself buried in a pile of books on a daily basis at the local library. Studying and researching religions and philosophies. Eventually I found the art of meditation and fell in love with the practice just like most fall for going to the local gym for random exercise classes. Hours would role by and I would come out of meditation and I would look at the clock and be bewildered at how much time would fly bye. I just fell in love with mindfulness. I eventually decided I wanted to be apart of all this culture and help all those poor people that are grieving, in the different ways they practice, as well as find out what practices can be offer people of different cultures. So I applied to a college to study the art of psychology.

I simply care too much about the well being of others to just go through my day without the saddened thought of the loss of two young souls that never had a chance to give back to their parents what their parents would have been grateful of them to achieve.

After a long day of work and as my day unwinds, I began again to think of their parents and the grief my best friends mother went through. I started to look back on the fun me and my best friend had as kids and all the memories of our birthdays. We had close birthdays just a couple of days apart. We would always try to make an effort to celebrate them together. It didn't really matter what we did, just as long as we could be together. He always had a fascination with horror movies. Onetime we stayed up and watched a marathon of Freddy Krueger movies. And of course he had the Halloween plastic Freddie fingers to go with the celebration. Somewhere in the world right now those two poor souls have just left behind: best friends, acquaintances, past lovers, cousins, family and co-workers all to the unjustified actions of trying to the cool kids in college. Its just terrible.

I got home late in the day and decided that the best thing for me and a usually ritual, is to just sit in a corner and meditate.

Chapter two:

Riding my bike all throughout campus everywhere I have to go is an amazing feat to accomplish. All winter long getting stuck in snow banks and having the wheels slip right out from underneath you with grocery bags hanging on either end of the handlebars and sometimes on both sides, and in some cases having the winter wind and wind chill add to the daily battle. Everywhere I go it is either bike it or hike it and the biking makes for more time at the library and more time in the research lab, let alone the 10 pound backpack with a laptop and umteen books bloating it to its seams limits, that most of the time was a must essential.

Now I keep thinking about the tragedy of how awful it would be to be ridding my bike, randomly, one day and to stumble upon a burning house and having to make a snap decision to ignore the flames gushing out of the windows and the smoke barreling out and jump off my bike and run in attempting to find any survivors. Good god this is not a great semester. What a tragedy.

All over the world people are not making the best decisions in their lives and their essentially leaving others to clean up their mess. About 7 billion people on the planet and all of them with different personalities and all of them are apart of a social group claiming to know the better way and to be the better source. All but a few so humble and so graceful to not be in dire constant need for an applause for their collective approach on how the world should look and act.

Not only is meditation my source for prayers and mindfulness, but it is a great source for "emptying the cup," as the ancient Buddhist Monks preached. It's the process of letting go of all earthly stressors and mental burden. The way I see it is when your born here you have nothing to worry about, but as time goes on you build your burden with your way of life and with others in your environment making burden for you to worry about. But when you leave, all that individual burden goes no where. You don't take it with you because why would you need any of that mucky mental golosh in heaven? and life on earth sure doesn't need that burden, nor does any one individual want or need to take up all your stress when you leave. They have their own ways in life that build their own burden and they have their own present environment to build more of the same surrounding stressors in their world.

I remember the amount of stress I endured in high school with falling in love for the first time. And all that hollowness that came with it. The endless nights of sleep and anxiety. All that normal teenage stress that comes with adolescents. Here we are on planet earth and over a trillion people have once inhabited this planet over the course of time. And all those people with their different approach to life and their different social norms, all collectively had one thing that was exactly the same. The internal stress and emotional anguish of falling in love and losing that love. This, as well as walking, talking, eating and going to the bathroom, are all the main things people have always had in common. Whether the societal religions changed or the societal social norms developed differently with the different modern needs and demands of the people, we the people have always had the same four things that were always experienced by people.

The process of communication on the other hand, is one thing that everyone has tried to do and not always succeeded in doing. Whether it was social barriers or language barriers, these and the total failure in getting ones point of view across, is all that people have ever tried to do and had to do to get through life. And in some cases the process of "easier said then done" creates a barrier that was not intended. And this as well as love can create one heck of a giant world war.

Maybe its true, that during ancient Asian philosophy and during the times of Confucius or the Buddha, even while enduring war, the way of and creation of meditation and yoga just might have been the most brilliant time period. One might argue that the Golden Age was the better time period, and or that our modern technologies were nothing compared to the Ancient Egyptians and that would have been the most brilliant time period. One might argue that we have the most brilliant time period with knowing all of what did happen and why. And then we look in the modern news source and read of nothing but failure and war. The same things that were endured in every time period. Wait, hate, want and greed. And then love comes along and some people can really make a mess of a time period. All in the name of love.

So why would Jesus and the Buddha leave such a process of love and kindness? And why would Jesus and the modern Dali Lama have been so hated that war broke out and millions were killed in their name? Love. That's right. Nothing beats a war tore over another's love. Maybe its one persons love or one leaders love. Or maybe it was a random love. It was even written in history that a ruler would go through the streets killing hundreds of women and children over another's love, for his people. The modern Dali Lama and Jesus both prevailed at having this much hate thrown at their name. Two of the most loving people in our history had so much hate against them.

All through history, when love is in the air, the angry love mobsters come to destroy.

Just looking at the Dali Lama you can get a sense of his passion and love. Much less his actions. But of course there is always one person that can find hate in such a loving honest man. And of course they have nothing better to do with life then to try to find reasons of hate. And this has never failed to be the reasoning all through out over a trillion peoples worth of life.





Chapter three:

Its interesting that it would always make for a spontaneous moment of "first to lay the broken ice" and apologize first for not being responsible but for coming in extending honest gratitude. For life is all about "getting off on the wrong foot." All the people that once lived here and the billions that are here witnessing this phenomenon right now all have a history of an entire life of mistakes. All those mistakes and all those first bad interactions all come together in everyone as a common conversation piece to hold at any friendly meeting of "nice to see you again how's the wife and kids everyday small talk." Not any one person can honestly look you in the eyes upon their death bed and say "I've never stepped on anyones toes" and or convince any one person they have never "got off on the wrong foot" with a hand full of people in their past. From ups and downs of daily stressors to everyday mood of weather and everyday obstacles at work, upon all other life stressors, we all have no choice but to attempt to avoid all means of crossing hairs, and putting on good impression of who we really represent in all our "whys, ways and wonders." But is that what this one life is all about? We randomly evolved here to this point in thought from a fourteen billion year old bang?

Or is it in fact the idea created by God himself to interact in all kinds of situations and in all kinds of moods, with every kind of person and personality from every environmental difference our world can hold? From ethic differences to economic differences all coming together in everyday of every city and village to all come into play of this giant means of philosophical and psychological higher weave of differences and chances to change those witnessing our interactions and our ways of handling them? Our natural dislikes and our convincing differences in opinions and as well our means of not being humiliated by our natural past of hundreds if not thousands of mistakes? All to represent our Lords means to become more like him and like all other great scholars and philosophers and humble down as low as one can to lead into a humble shell of "tiny tiny tot"I'm just as flawed as trillions of other that lived here and experienced the cruel and unique "living in humility" that our Lord preached and our Lord swore by with his life, death and new beginning. An impressive mixture of "Trust In Me," and trust in yourself all designed by Him, for your sake of "no one gets out alive."

So does it make the wiser and or does it make the more charming to wave all fear and wave all notions of humility and for one moment in this one life to step forward and give yourself one chance to be as close to being like the Dali Lama or Jesus as you can and humble into complete humility as though you we're seeking it your entire life and the moment of final pay off of all mistakes came into this one moment of complete clarity and BAM! Your on the grounds of the same Lord you preached about, pray to in all your lifes disarray and in all your uncertainly, you finally had the greatest gift in the world handed to you on a platter? Better then a millionaire handing you the keys to your own Italian sports coup? Shouldn't this be just that what we all seek out in this one life? Shouldn't the idea of our grace and our means of daily nice "open the door" jesters and donating every cent we can and being there for one another, especially those we don't know, be all about this one moment were we have screwed things up so bad that in an instant we react like we just won the state lottery and leap forward in complete humility and honesty and with all our passion and all our sincerity we dig as deep as we can in our minds, our souls and in our passion for living for all we are and. . .just. . .apologize.. . WITH NOTHING BUT GOD LOVING EXCITEMENT!? "I JUST HAD THE CHANCE TO LIVE LIKE JESUS! FOR JESUS! YEEEEEEHAAAA!"

Whether you believe in the Bang or the Lord, political corruption has been an known undertone since the birth of the community. There have been wars created just out of greed. There have been deaths by the hands of many politicians that have never been known and will never see the light of day. There have been affairs daglore and sexual misconducts since human thought evolved. Underneath the time of man, there have been betrayals of entire nations and multi million dollar companies with a history of corruption.

All in all the countries of our past and present greed and power have taken up most of our history books and the Bible.

And of course the Dali Lama and Jesus were the first in both their situations to come first with a humble approach to solving the community issue. An apology and forgiveness just to break the ice, but more so, because its really the only way to truly live. To truly experience the best life can offer. To really learn, from being the learning in progress.



Chapter four:

Chapter four:
Powered by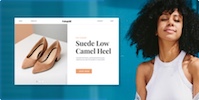 Create your own unique website with customizable templates.