In Progress

Saratoga
My next book is on a fictional character, Greek God Saratoga. Goddess of Dementia and the Elderly. The story takes place in Northeast Wisconsin with a nurse named Lily Vauldarrt. Attempting to write in view of a women during a early mid-life crisis, while searching for God and the answers to life and her life. Finding God isn't always easy much less understanding him.


Saratoga

Chapter one:

My name is nurse Lily Vauldarrt I am a middle age nurse of northeastern Wisconsin. I grew up in Sturgeon Bay Wisconsin and was raised by my mother and father in a family that made a living doing dressage for local and national horse breeders and for show horses. Now I
work in a nurses unit for patients with dementia associated with Parkinson disease, as well as Alzheimer and other forms of mental health in Green Bay Wisconsin.

My mother was raised in Wisconsin too, in a family that built wooden bridges for the local people in towns and villages in the early nineteen hundreds. They would build bridges using wood cut right from the forest in their back yard and would dry the wood in their barn. Anything from high traffic walking bridges to backyard decor. The family horse and wagon would be plenty of power to move the logs to the building location as well as carrying the rickety old tool boxes and then, modern tools. Mostly chisels and saws made in the early nineteen hundreds. They all had old wooden handles and tools with odd shaped body dimensions to elude the onlookers view of a carpenters handy works. My mother would be squashed between my grandfather and grandmother for the ride. When they weren't building bridges they would make their living off of selling wood bowls and other wooden crafted household items. Until the nineteen fifties when wooden items would not be selling as well as in the 1930's and 20's. After losing business slowly in the 1940's they decided on raising horses and training horses for a living, slowing diminishing the old family business.

My mother and fathers farm was a farm that housed two trailer homes bought in the early 1980's. One that had been occupied by a little old lady addicted to beer, and made sure that it was always on tap right on her sink next to the faucet. The local Anheuser distributer would show up weekly to tap the barrel of Bud to her sink. The other house was used by my family, just one of the two families that had bought the business of dressage. All the horses were either from local citizens that used the barn to house their horses or to house the horses that needed to be trained and were hired by breeders and people that raced horses. A very large amount of property right outside of Sturgeon Bay, just slightly north off highway 57. Just big enough for running the horses and enough room for training needs. Our barn was big enough to train indoors in the winter and at night. A beautiful view of the night sky at night and a very open spacious neighborhood with mostly tucked away farms.

I now resides in an old farm house that use to be a corner house gift shop and had a coffee shop right off highway 57 in brown county, just south of Dyckesville on Gravel Pit Rd.

I bought it and now use it for my one horse and I train as an amateur Jockey. I practice Jockeying at the local rugged privately owned tracks and as well on my long weekends off I drive to either Iowa or Illinois race tracks, using my old Chevy pick up with a trailer that only houses one horse. A very humble set up and very peaceful application to my days off of work. One way for a person to really get away from life and just breath a little bit differently.

I have a life long medical issues with abnormally high levels of hormone cortisol. Your adrenal glands produce cortisol. It helps with a number of your body's functions, including: regulating blood pressure and the cardiovascular system. Because of this I have been plagued with spontaneous blushing in my face and in correlation to my body shaking with the hair raising on my arms since I was a kid. My heart would race every time I was called on by a teacher to answer a question. Or if I was embarrassed by the subject matter being discussed. My body would break out in to goose bumps and I would then avoid any sort of public meeting. Private meetings are even worse given everyone is right in front of me. I never could bring my self to do reports in front of the class or appear in front of large and small groups of people where all eyes were on me. Many years of dealing with a medical issue and being curious as to why it would happen I became intrigued in the study of medical issues.

I eventually studied nursing and psychology at the University of Wisconsin Madison. A lot of my researching was in mental health, such as Parkinson Disease and Alzheimer's. The study of plaque and tangles is a study of an accumulation in protein in the back top part of the brain which is the cause of mental illnesses called Parkinson, Lewy body, Alzheimer and other issues of loss of memory and dementia.

I also studied the phenomenon of seizures in college. I really like the aspect of the natural energy and the way that the Ancient Egyptians would use natural energy many years ago. It got me to start diving into the study of seizures, or just natural energy in general. The most intriguing part of the study of Ancient Egypt is how they housed the energy. The pyramids still have energy showing up in snow like particles in pictures taken at night 70,000 years later.

Change in magnetic field is simple physics called induction. One area has a lot of ability to conduct energy that meets an area that has little ability to conduct energy. Natural electromagnetic energy geomagnetic strength during the day and weaker at night.

It's kinda the same with seizures. Our body stores energy differently and accumulates it to a point where it bursts. Kinda like the bursting of the interior of the pyramids.

There have been a lot of books written on the subject matter of rising out of ones body and being able to see they self from above. As well as sighting of Jesus and Mary and other saints throughout our history. Personally I think the ability to rise out of ones body is actually a seizure. A disorder that causes a lot of energy to go back and forth through both sides of the brain. I believe that those people that have sighted themselves coming out of their body are just experiencing a seizure and they are believing that their seeing themselves coming out of their body. The reason for my theory on this is that some people that have seizures in their sleep have seen themselves rise out their body above them when the seizure was taking place.

As far as sighting of the religious figures through out history, some psychologist call is delusions of grandeur and I call it a serious miss in information. When there is no ability to communicate with the rest of the world in past times with news papers and TV we have to realize that when so many people have the same vision and or similar visions, with the same details, that there has to be some truth to what they witnesses. How else would one know unless they had a document claiming the other persons vision? They couldn't without news papers, and there weren't any at many of the times when people in history have reported seeing angels guarding their home and or seeing sites of Mary or Jesus.

Speaking of which, The National Shrine of Our Lady of Good Help is right down the road from my house. It a place of worship where Visions of Mary mother of Jesus On Oct. 9, 1859, Adele Brise, a young Belgian woman said the Blessed Virgin Mary appeared to her at Champion in Brown County. The chapel now brings in tourism from all over the world and as well, myself. I am very interested in how death can lead to energy being left behind. Whether its temporary and or for long periods of time. Its really amazing how people have witnessed energy in the form of humans many years after a person passes. I believe that this closely related to all my researching on natural energy, mental health issues, with the growing problems with plaques and tangles.

It's fascinating how all my researching all came together. I would spend my childhood training horses right from birth and as well training old horses to do new things–teach and old dog new tricks. And my interest in blushing as a medical issue came into correlation with my fascination with Ancient Egypt use of natural energy, which correlates with my study of seizures.

One minute we feel like we've wasted our whole lives with random and one day all that random all adds up to be correlated interests.

Chapter two:
Most people don't believe that people can live off enough natural energy in this world where no one would ever have to pay for it. There is plenty to go around, that's for sure. Most people don't believe in ghosts, but they believe in the Holy Ghost.

Some people don't believe that people can rise out of their bodies, the separation of mind, body, spirit. But then they go to a holistic healer and they think how wonderful it is to be in the presence of holy energy.

One of the most fascinating things about the human being, is the ability to make up ones mind instantaneously. The mind is the most powerful tool on the planet and it can make some people very ignorant. The most particular beast of all mental health issues is ignorance.

The study of seizures has an interesting twist with the need for the body to use up all that energy. It has no where to go, but yet its not harmful at all to the actual brain. The harmful affects is when the person falls and cracks their head open and or if they end up with an extreme seizure that would give them an aneurism. Wouldn't it be the most fascinating thing to find out something off the wall that the person is witnessing the future and or something very odd like a human portal? Kinda like autism, what on earth are they really thinking about during their states of mind?

With seizures, even if you never have one, the brain still sends energy through your right and left sides all day everyday.

Natural energy and the idea that energy is left behind when a person dies, to me, is the same idea of natural energy of the planet that just stays here and can be tapped into any time we want. For me, its the same as the Holy Ghost or Holistic healers. You can choose to tap in anytime you wish. And then you have things like lighting. It comes and goes as well as seizures. Its all fascinating.

Chapter three :
Many years ago I was having some drinks with my friends in Door County and we had been playing miniature golf in upper Door. We decided to stop off at a tavern on the back roads on our way home to Southern Door. Our driver had too many to drink and on our way home we had a near miss with another car. I never new what it meant when people would say that they had their life flash before their eyes until it happened to me. Now I get it. Life is short and it really can happen to people. You end up seeing things a little clearly after words. I just remember seeing all the things and memories that I had not chosen to remiss over in my life, all come back in a flash. Everything really does slow down when your life flashes before you.

That's when I really started to take the idea of the after life more seriously.

In the many years of people believing in the Holy Ghost and the possibility that a saint or the Virgin Mary could come and visit living people on earth has never really come to my most dearest possessions. Nor has it ever occurred to me that it could ever happen to me. And even after reading about the vision of Mary in Door County, I never could assume that I would ever really be involved in the higher thought process of energy sticking around after ones passes on, or energy coming back after many years of it passing. I mean how on earth can energy come back in the form of a human after being gone as long and Mary has been gone? We're talking about almost 1900 years.

Sometimes when I am riding in the country I feel the holiest feeling of the love of the Lord. I can feel like the Lord himself is keeping tabs on me. I am not one to ever believe that the Lord wishes bad vibes on any one human or on any one life. But this "Being Close to God" phenomenon is really an amazing gift to be granted. I can never be more humbled then to have had this opportunity to meet the Lord in this life. I feel just terrible for those that have not had the opportunity to be so close to the Lord.

It all happened many years ago. I was blessed by the Lord with no regards to ever thinking the opposite, or any other abnormal difference then just daily normal life. And we're talking about over a long period of my life. Not just temporary. Maybe that choice is made within the person to chose the opportunity to experience the best in life. Maybe its all about giving the Lord the chance to let him in and to be in your best witness to this life. If one doesn't then they will never know the what possibility can be offered in life or with the Lord.

I guess I chose to let God be apart of me. And as well to let go of the hate that people chose to toss my way. If the past was hard to get through, sometimes people just choose to accept the option of the Lord. Sometimes if someone has had it easy in life, they have no need to accept another option or need for any other thought process of life and death.

So the story of how I found the Lord, or let the possibility in, is a little mundane but that seems to be just how it happens. I was washing my cloths one day with no changes in my routine. Just your standard day of washing cloths. You know, putting on the TV for background noise or music and just going through the monotony routine of doing it. Nothing out of the ordinary happened and I didn't do anything out of the ordinary. Just a normal day off of work.

I went to bed at my normal time. Usually after late night was over. Still in my normal routine. But good God that didn't last long.

In an instant a giant wave of thought process ripped through my cognition like a firestorm of information. All the education I went through with all the many subject matters I have studied, all came together in one giant realization rush of energy. Every aspect of thought and every aspect of our existence all came rushing through me packaged into one massive simplistic notion.

I have dedicated my entire life to dementia and to those that cannot live a great life or a long life. And here I am on a normal day off doing mundane chores and going to bed as normal, and in an instance I realized my life has been dedicated, not to me and to my needs. I just thought all that hard work was for me. And it wasn't. I am not going to live forever and "my" forever is not here with me. The one that waits for me after work, or the one that finds joy in taking up all my pain. The one that listens to my bitching and moaning and then waits till I am calm and makes that quirky joke to bring it all back together. All in order to let me know that this one giant photo album of ours is not going to end on one of self condescending decisions to self doubt all that I am worth. The one that I wake up with on my good days, and on my really bad days. The one that's there in the little moments, reminding me of the greatness of love, in a way that takes up the void of the lonely times of not being in love.
The planet has been here more than half of its existence and it only has 4 billion more years left before all that we know will explode. Even before that, the planet won't be able to house 7 billion people in the next 200 years. The plants getting way to warm already and with to little resources and with not being able to grow food and or not having enough water, someday everything we've done will add up to be the equivalent of all the other civilizations that failed.

Some people are so dedicated to building themselves that forgot that their actual self is not what is gaining. One day I will have to retire and or one day I will pass on. Who will arrange that funeral? Who will be there with me to share that giant photo album. Who will be there through the rest of my 10 to 20 years if I even make it that far, and wait for me after work or take me to the doctor? Or do my random taking care of? 10 to 20 as in, my last 10 years went by so quickly, how do I know there will be any more then that? If I get into an accident, or if I need moral support with a larger subject. Or what will become of me if I am lonely in my 60's and 70's, if I make it that far? Will I be to washed up to find someone later on? Or will I be that person that has to settle for someone I do not like? Will I have missed all my opportunities to have the one I choose?

There are so many people alive getting divorced based on their own need to always be right and or to always win. They take for granted that the one they chose was only available at that moment and they were lucky enough to not "snooze you loose."
It all came rushing through me and I was lying there thinking, dear God, what I have been thinking?
I am so lucky to have found all the subject matters that I love and enjoy. I am so lucky to have survived this far.
All the harassment I have been through and the crappy things that have been said about me, as well as all the little things that people have thrown my way to make me look like I am less then what I am. As a kid I was teased about my head turning red every time I was called on in class by the teacher. The word Red became an insult.
All the bosses that paid little to no attention to my great work. And in comparison to others lack of.
I am now mid way through life, if I am lucky to make it through any more life. And I am here on my day off again, taking everything for granted. The entire idea of a person I found through my journey, somehow and choosing that person to be the one I marry.
I have missed the whole process that some seemed to have just normally and casually just acquired.

I got up and walked in to the bathroom. With an old late nineteen century looking mirror and looked deep into my eyes close up. Like I was trying to look into my soul. A desperate attempt of an affirmation of life.
I kept thinking, only God knows when my ticket will be pulled. I have no idea what He has in store for me when I leave. And with all the stories of people having visions of Mary, and of other saints, one can only imagine how much the Lord will have in store for us.
I can just picture my passing. He'll probably send me straight back to earth instantly with the addition of having wings. And instantly on the fly, whisper with great force, "all you have endured was for the rest of society to benefit."
I have just reached a new level of thinking in life and a new organization of how I approach the way I make my living. And sure enough with all my hobbies and with all my past loves, I am standing in my bathroom thinking that my pupil is the worm hole to all the answers. If it was only that easy.

There is a reason that I have asked out the people I have dated in my past. I was drawn to their ways, their natural nature. And to their pain. Their emptiness that fit the same in my life. I chose dementia for that reason as well. The pain of a family that is in need of their loved on needing one person that truly cares.
Life's just too short to make more of the same mistakes.

I remember in high school having that simple issue of picking up the phone and or walking up to that person that interests me and laying it on the line. I remember the one that kept coming back and apologizing but I was too young to realize, just maybe one more time, I'll give it one more time. I remember the one that I naturally fell for that had someone already and telling that person as though they would get the pain I have been through and that all my quirks all would compliment theirs. I remember the couple in our group that really didn't like each other but kept together just to be with someone. Even though their entire relationship was all complaining and a lot of affairs. I remember the one that chose a different person because her friends told her not to chose the one she wanted. And now their divorced. I cannot imagine my 60's with not having that giant photo album of all our love and all our mistakes and all our figuring things out together no matter how hard it is or how hard life is, with that one that I had a great feeling about. How could I ever live without the anxiety of my face turning red to just simply ask?

Instead of having that one, I am here in my bathroom trying to stair into the abyss of my worm hole pupil of my own lack of "wake up and start living, for your dying everyday." I can't take it back when my headstone is carved.

God makes you who you are and you handle your pain in different ways in different places. The way He chose you to be. You take up all your likes because of your personality that came from all your environments you went through and through all your issues you had to face. It makes your personality, simple you. Different in your own way. I realized right there, there has to be a God. With all that energy in life and in people and with the amount of information that rushed through me in an instant. A God that made me care about people so much that I missed my own needs for taking care of others needs. A care so deep, that it is of His personality. His care for people was so deep that He forgave on his cross in complete humility and in complete pain. Given upon him for not doing anything wrong at all. But caring about everyone but himself.

Right in that moment I said it out load to myself. "My name is nurse Lily Vauldarrt and I have given all my life to others, and I missed out on reacting to my instinct too many times. . .and it could be to late."

Chapter four:
My best friend lives up the road a ways, just north of Dyckesville. He went to schooling for dementia as well. His study was more in psychology and in mental health counseling. He has a really big crush on Taylor Swift. I ask him on certain occasions to help me out with some of my patients with understanding their behaviors. He is really deep into the process of dementia and the various forms: Parkinson, Alzheimer et cetera. I have great fond of his expertise and wouldn't know what to do without his insights. Picture your typical psychologist that never shaves and if he could he would literally take his dogs with him everywhere he goes.

It also helps that he researches the same kinds of historical research as well. Such as Egyptians and ancient societies. It really opens up some of our conversations with my patients and with everything. He walks around with cartoon heart shaped Taylor Swift hearts floating over his head all the time. She wrote a song "Are We Out of The Woods Yet" and he was in a very deep woods that he didn't deserve to be in for a very long time. He had been waiting on politicians to help him out of the woods and that was the equivalent of sitting at the Grand Canyon with an empty cup waiting for the Canyon to fill with water. Her words and music pulled him out of a dark deep woods. Another words, none of his ex girlfriends treated him anywhere near what he deserved to treated like and one really took him through hell. For about ten years. I think we all experience the hardships of love.

Sometimes that's how life works, years or months will fly by and all that happens is a giant hell that swirls around you and then one day the least possible thought, or a person you never expected to, comes along and you would have never expected the person would be the help you were looking for. In this case what she writes about weaved what he had gone through in some way.

Its always nice to have insight with some of my patients that are hard to follow or deal with. One firmly believes that he hosts cattle auctions spontaneously in his head, or he believes its actually happening in front of him. And by clicking his head to the left, he is able to bet on the cattle. He'll spontaneously start blurting out, in his auction voice, and action vocabulary, until he sees his opportunity to bet and then throws his head to the left and with a giant grin, he announces he just bet on a heard of cattle.

Some of my patients are so severe that just understanding them is hard enough much less meeting their needs. My friend really helps when things get tough.

I started to think that one day when I am old and gray I hope to I get the same care that I give to these patients. What if I end up in a retirement home with no husband to help me out? Or maybe I'll have a issue with Alzheimers. Now I am really starting to worry myself.

Its as though Alzheimers is a giant reminder that all we build eventually fads away. All we buy eventually goes in the city dump or in a second hand store. All we have is our memories and our hearts. Some people wear their hearts on their sleeve and some get really selfish. But in the end its the people that live life in compassion like Jesus, the Dali Lama, Mother Teresa that live on forever in the hearts of those witnessing us. Alzheimers is a hard lesson that our time here is short.

In the abyss of my eye I found nothing, as expected. In the world that I have lived I have found little. But in the outskirts of our world there is so much enchanting belief that one cannot possibly live life without thinking of the thought of a heaven or afterlife.
If heaven didn't exist at all and or if there is no afterlife, then there is a lot of experiences and witnesses to the very same nothing. As well with all the information we have on energy, and that energy can last for a very long time period.

When the Blessed Virgin Mary appeared in Champion it has to be taken into context that she had died a little less then 1900 years previously. If energy can last that long in form of a human, and there is plenty of it then maybe that's all people have witnessed. Maybe energy can stay behind for a long time in the form of humans, but only sometimes it becomes relevant.

I have lived my life understanding the behaviors of animals, humans, and those that cannot take care of themselves. I have had little time in my life to understand my instincts related to my personal life. Much less the ability to act upon them. I have taken up the pain of many families and of many patients, however I cannot remember to many that have taken up my pain.

Chapter five :
Being close to God and having that daily compassion for those that are suffering, sometimes make me feel like I am a pushover. You know, the standard passive person that's lived a life of being kicked around and not really getting to far ahead in life. There's quite a few of us out there. If some people would even spent one moment with a family that is suffering from Alzheimers they might have more appreciation for their own life.

Witnessing a man claiming and believing he is selling and auctioning herds of cattle in his head, and comparing it to your own life, you cannot just walk away without a deeper understanding of this precious life you've been given.

I decided to meet up with my long time friend to discuss one of my clients today. I am having a difficult time understanding some of his behaviors. This is more of a job for someone that is deeper into the research then with nursing.

We agreed to meet up and catch up on old times as well, while enjoying a leisurely horseback ride. So, I meet up with him and we had a nice Door County ride by the water. I think I was more in line for dumping my realization of my lack of long term relationships and as well letting the good ones slip away.

Of course he called me out on it right off the bat. All I needed to do was open my mouth, sure enough he could see it coming a mile away.
He began as always, with his story of his ex and how he got screwed over. Sure enough I was now back to my normal thoughts on my stress at work given his situation is really out of hand. The local sheriff captain screwed his ex while he was stilled married to his second wife and that's the story of the captains second divorce, or the part that never hits the table anyway.

My friends reputation hit the floor once his ex started up her antics 10 years ago and the captain was no help to anyone but his own genitals.

I immediately went back to the other conversation of my client.

Never the less stopping him from helping me out wouldn't slip past any one intriguing topic of conversation. He began again, "there is a lot of positive energy in the wold Lily, you just have to tap into it. Its quite simple. . .a little meditation and a little truth to your self and you should find your sources of: actuality, love, and peace of mind. Actually I use to believe things that we said on the news all the time, and I use to find some of the topic in politics to be true as well. Little did I know that fake news had come about using Hollywood tech and software that now the only thing we can really believe is our own intuition and our own peace of thought. If your going to need help with this relationship issues or issues, your going to need to look into yourself and ask yourself what you really believe and really think. I cannot tell you what to do."

And right then and there, it all came rushing out of me like Niagra Falls. A lot of long term emotions and long term stress rained all over my nice new shirt. I am not even going to begin to bother with my work issues after a life time of uncertainty and failure poured out of me.

"Lily, I remember the hollow feeling of the first time I fell for a girl that went the other way instead. Do you remember?"

I replied as nicely as I could with all my emotions dripping into my mid life of nothing. "How the hell could I forget that?"

"Well. . . now your here and you had an entire life time of it. Following your own heart even if it hurts is your truth. Just like your first. You followed your heart and you wouldn't of done it any different at the time, because it was your your heart you were listening to. I was listening to a daytime talk show today talk about some of the craziest people in the world and a book that was dedicated to them. And they mentioned that now a days you can marry a Mr. Rodgers and many years later find out things you wish you would never had known. You don't think there is some people that call you crazy in the world?"

We were riding for a while and he was moving us closer to the Chapel that Mary had been seen at. There is a lot of positive energy in this area in general, must mean there is a lot of really great people to watch over.

"Lily, do you know what your life would read like or look like on TV, if someone investigated it for a couple of years interviewing every person you ever knew or might have known? You think any ones life would look good going through all your hard times, divorces, loss of spouse, loss of house, or loss of loved ones? Anyone could skew your life into a make believe misery, or anyone life for that matter. It all depends on the point of view being discussed and how they read it or write it. Just like the asshole Jock in high school that would never see the good in you or anyone but himself. The only reason my reputation is as bad as it is, is because when he was screwing her, he looked into her eyes and promised her the world. Just like all the assholes guys in the world . . . and girls for that matter. I am really great person just like you and not too many people talk about my accomplishments, because all they ever hear is what Jack Smack wants them to believe."

"Lily, go find yourself in the world and make your moves for yourself and not because the cliché asshole jock told you otherwise."

Chapter six:

Now that we're at the Chapel, I am beginning to remember the last time I prayed to the Lord. It's been a while and I am telling you, this small talk every day reminder is just the reassurance I need.

Some people have a tendency, once they get to that moment of forgiving and or apologizing, to find it so difficult to admit they were wrong. Or that they over judged and maybe even had it happen to them some other time. And that's the point where it matters most. That really builds relations with others. They find that moment to be humble and honest. They can see that persons true colors. You also have to let people around you know that your willing to apologize or admit to something that happened with them or about them. I am not the one that wrecked my relationships of the past. Usually it was the guy, but I am definitely not going to preach that I forgave all the time in my entire life.

Obviously my prayers might be selfish like they always are, but this forgiving myself is definitely the main topic of my prayer today.
Its fascinating that there are so many prayers out in the world from every nation to every type of religion. And you must wonder, how many of those prayers are answered and how many of those could have been answered by the person taking a leap of faith?

Now I am on my knees again, and sure enough the Lord hears "Hi Lord, it's Nurse Lily Vauldarrt again, I came back with more of my selfishness." But again, that tends to the main idea of prayer. Getting it off your chest and into the world. Maybe that's Gods trick, to simply get us to realize, a lot things we can do on our own.

The world is full of imperfect people and full of imperfect situations. We cannot expect to get it all right the first time, or sometimes even the second time. Its seems we all live for the same thing. Making everything right, or people won't make things right with us and we would be sitting on a continuous pile of conscience burden. Could you imagine two friends that are friends for life and both refused to ever apologize or admit they were wrong through their entire friendship? Good God, every time that subject and all the subjects of their wrongs would even come close to their discussions they would be at odds.

Chapter seven:

When the sightings of Mary are talked about anywhere in the world, there is always a large crowd that come to see where it happened. A giant wonder, of what did the place look like and might it happen to me? As though that it's the only place in the world that one could be so blessed. I think when people find it in themselves to be ready for God, and to finally make that decision to stop old habits, that put them right back in the same failures, that's when Gods ready to tell you, in His own way, that your new again. Kinda like that unexplainable feeling about someone. That's the same thing. Except I always play the fool and muck it up, to afraid my head will turn red and or I'll mess it up. The Lord knows your ready for change when you make the move to change and when your ready for change. I don't think there could really be another way.

Ah yes, my prayer begins :"Lord, why do I always mess things up?"
I started to think I better pray for some of my clients and family too, not just the same old, I am fool routine. I always wondered how many times Gods laughed at me for my foolish prayers. You know the ones I could have just did myself if I would just stop whining.
The Virgin Queen Elizabeth once said : "God helps those that are ready to help themselves." This is a perfect way to walk into my abyss thoughts and internal needs.

If I was ever blessed again to have the wonderous feeling of another, I know in the moment I'll pass it bye again, and I know I'll end up with someone I have to settle for. But here goes nothing and everything again, all in one. After all in my future "snooze you lose routine" wouldn't it just be dandy if lent a healing hand?
"I pray for world peace, and for the end of suffering of my patients, my family and close friends and indeed, would you please not let me make the same old routine mistakes?" And sure enough, Mary doesn't drop down in front of me with the greatest insights to the worlds questions for only me to hold onto.

I'm sure Gods not looking down announcing to the heavens "And the pushover has left the building," with a loud and explosive chuckling laugh. However I cannot help but always feel like I have burdened him again with my foolishness.

I have two horses outside and a really good friend that will always allow me to embarrass myself with all and any of my messed up ways.

Chapter eight:

Copy Right Robbie Hoffman 2019

Powered by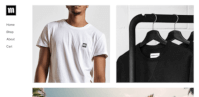 Create your own unique website with customizable templates.