Saratoga
My next book is on a fictional character, Greek God Saratoga. Goddess of Dementia and the Elderly. The story takes place in Northeast Wisconsin with a nurse named Lily Vauldarrt.

Saratoga

Chapter one:

Nurse Lily Vauldarrt a middle age nurse of northeast Wisconsin. Lily grew up in Sturgeon Bay Wisconsin and was raised by her mother and father in a family that made a living doing dressage for local and national horse breeders and for show horses. She now works in a nurses unit for patients with dementia associated with Parkinson disease, as well as Alzheimer and other forms of mental health in Green Bay Wisconsin.

Her mother was raised in Wisconsin too, in a family that built wooden bridges for the local people in towns and villages in the early nineteen hundreds. They would build bridges using wood cut right from the forest in their back yard and would dry the wood in their barn. Anything from high traffic walking bridges to backyard decor. The family horse and wagon would be plenty of power to move the logs to the building location as well as carrying the rickety old tool boxes and then, modern tools. Mostly chisels and saws made in the early nineteen hundreds. Old wooden handles and tools with odd shaped body dimensions to elude the onlookers view of a carpenters handy works. Her mother would be squashed between Lilies grandfather and grandmother for the ride. When they weren't building bridges they would make their living off of selling wood bowls and other wooden crafted household items. Until the nineteen fifties when wooden items would not be selling as well as in the 1930's and 20's. After losing business slowly in the 1940's they decided on raising horses and training horses for a living, slowing diminishing the old family business.

Lilies mother and fathers farm was a farm that housed two trailer homes bought in the early 1980's. One that had been occupied by a little old lady addicted to beer, and made sure that it was always on tap right on her sink next to the faucet. The local Anheuser distributer would show up weekly to tap the barrel of Bud to her sink. The other house was used by her family, just one of the two families that had bought the business of dressage. All the horses were either from local citizens that used the barn to house their horses or to house the horses that needed to be trained and were hired by breeders and people that raced horses. A very large amount of property right outside of Sturgeon Bay, just slightly north off highway 57. Just big enough for running the horses and enough room for training needs. Their barn was big enough to train indoors in the winter and at night. A beautiful view of the night sky at night and a very open spacious neighborhood with mostly tucked away farms.


Powered by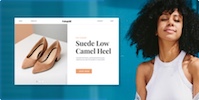 Create your own unique website with customizable templates.