Chapter three "Bamboozled"

"Rue, you understand now? Your unfinished life, it was finished."
"It was?"
"Chasing Dragons Rue. . .persuasion and purpose, and kindness. . .I must say, you were very kind during your time on earth, even when you were chasing Dragons. Its not what you want to do in life Rue, its what you end up giving others."

Rue sat with a look of understanding on his face without wanting the words to become true.

"Rue have you thought of Tabbie since you've been her?"
"Tabbie! Stuttered Rue."
"Your family, your friends–
"They're all okay? I mean, they understand? Shouted Rue in a panic."
"All your choices were made Rue, by who you are. People from all nations across the globe in every culture, on occasions, will repeatedly take part in the small talk of "what if."
"If I could go back and do it again, they ask themselves. This kind of talk is pointless. During your entire life you have made nothing but mistakes and had nothing but failures, because if you didn't, you would not have learned the things you learned when you learned them. Making you the person you were, with the personality that you had. Its not just your genes that make you who you are, it's the atmosphere you're in and the lessons you learned when you learned them that make you a better person. People will remember you for your honesty and kindness. Not what job you had, or what you wanted to be, or what you think you would do if you could do it again, but who you were, to them and how you made them feel. If you could do it all over again, you would live your life the same. Because your atmosphere would be the same and your lessons would be learned at the time you interacted with the rest of the people in the village you were raised in. On top of that, you wouldn't be the person you are today, with the love you live with today. Other people make an impression on themselves, not on you. If everyone had the chance to do life again, they would all end up being, themselves. I didn't make everyone different to go back on who they were. I made them different to have interactions and to share differences."

Tabbie and Rue were working on a class project with astrology. They were fascinated by the research of the creation of a star, formation of galaxies and using infra light to see through the space dust to find more answers to the creation of a star. Letting light through helps to find the creation of stars in modern astronomy. Tabbie and Rue are also creating more understanding of themselves in the research of this project with relationships. The two became even closer then they were while growing up together. Tabbie was in love with Rue as well, but Rue didn't notice, for he was too overwhelmed with being in love with Tabbie that he missed his move to tell her.

God decides its time to ask Rue the big question that we will all have to answer one day when we enter heaven. Of why he chose not to do the one thing that meant the world to him in his life and untimely he chose differently making his life unhappy.

"Why Rue, didn't you tell Tabbie your feelings for her? You had quiet the opportunity Rue."

Rue paused with delight and began to move his Rook on the chess board. But ultimately staggered and looked to the Lord with a painful look of regret. Rue was hoping God would answer for him in his embarrassment.

The word "rukh" use to be defined as a chariot or a siege tower which was a weapon used in from 9 century BC. In the opening of the game of chess the rooks are blocked in by other pieces and cannot immediately participate in the game until the pieces in front of the rook or besides the rook have made a move allowing the rook to move about the board.

While Rue slowly moved his Rook dragging the bottom back end of it across the board trying to stall his answer. The Lord was waiting on Rue looking down upon Rue with his eyebrow raised and a very stern look.

Right then with absolute delight in his eyes and a smile from ear to ear, Rue perched up and with an intensity Rue shouted "that's it! my Lord! Goo-Goofs Pod! The Ponds! You made a mistake Lord!"
God drew back quickly, changing his raised brow and stern face to complete Bamboozlement.
"Huh ! Mistake! That's ridiculous!"
"The ponds, the water will rise, the great flood! Global warming enviable great flood!"
"I've no such mistake Rue. The great flood is all part of the Book of Life."
Rue proclaimed "What will happen when the waters flood? Global warming together will create mass evaporation! My Lord! Too many clouds! Too many clouds will keep the light out! Your light, the light, the way. How will anyone find their way!"
"Too many clouds said the Lord! Too many!"
As Rue jumped from his chair in delight that he instead had found a mistake in Gods life too. As he jumped his Rook skipped off the table and onto the floor.
Catching the Rook before it hit the floor, Rues heavenly musical friends returned around the table. Four White Witches and the Heavenly Monks engaged in another song:

"♬How do you know your treated like a crook (dun d dun ) like a rook,
Spot a light on Saint Michael, In the middle of the night, in the middle of the night,♬
like a crook (dun d dun) like a rook (dun d dun),"♬How do you know your treated light a crook? ♬



Chapter four "A Chariot Awaits!"
"We have to get Tabbie!" Screamed Rue.
The Lord calls out frantically "Send for a chariot! "Tabbies Permissible Theory will help create a perfect cloud!

The seven horned beast coming from the waters and plaguing the nations in the bible is the equivalent of the dreaded start to Rue telling Tabbie how he feels. Even a seven horned beast wouldn't want to relive the entrance of the emotion of the heart. Much less the many late night conversations of the close friends battling the same: misunderstandings, grief, despair, longing and of course the one lucky kid that gets the "heart racing a hundred miles an hour tongue twisted blabber entrance of expression" to his first attempt at telling his first love how miserable it is to be in love with her. Or it's like the father that was never there, and or the father that produced evil instead of laughter and love. Taking up pain in a young persons world or absent of the needs that reassure the needs. Forster children and children without parents and the ones that never find a parent to care about their needs. If you were a retail clerk in a department store during homecoming or prom, that sold men's formal wear, you might have missed the reassuring culture of caring fathers that exist in the world previously, in a world that seems to be so full of hate and destruction.
Now knowing how much of mistake it was to not tell Tabbie, now he has one more chance to tell her, but in the mist of such a serious problem.

With Saint Platium Rue and Pickles are sent back to earth to get Tabb's to help them stop the mistake of the Lord.

Lord: "You feel it everyday, and see it everyday."
(Talking starting to sing)
♬If we build a wall it will fall
if we plug a hole it will flood
If we drain the sink it will
(song begins ) Drought is doubt
♬Dry is good bye
plug is a flood
its vain if we drain
My Lord is gonna come
My building is a surprise-A surprise!
I see it in the wind
I hear it in the sand
My chariot awaits
My Lord don't-pass-me-by
I can feel you everyday,
I need you everyday
My Lord don't pass me by
A Cain stuck in the mud
You gave your only son
Job lost it all (out of luck?)
I need to feel-this-love
My Lord don't-pass-me--by
My building this surprise-A surprise!
A wall will fall
A flood with a plug
A drought with a drain--
All dry in the clay
My Lord is gonna come
A building surprise-A surprise!
The clouds are gonna break
Your chariot awaits
My Lord don't-pass-me-by
The wind will take-you-by-surprise A surprise!
I can feel you everyday,
I need you everyday ♬

Copy Right Robbie Hoffman 2017

Powered by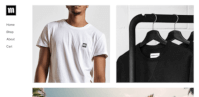 Create your own unique website with customizable templates.