A Rook & A Chariot is a fictional children's book for ages 10 - 14
written by Robbie Hoffman. A story of a boy that's untimely passing during the hardships of adolescents. When young Rue passes on he gets to meet God and God asks him to join him in a game of chess. The two go through the process of helping each other better understand life and meaning.
The story is a philosophical & psychological weave, written to help children understand and accept the passing of loved ones and to help them process the hardships they encounter.

Chapter One "Goo-Goofs Pond"

Sitting in the northern most corner of the house, reminiscing of his recent attempts of perfecting his famous belly flop at "Goo-Goofs Pond," Rue blinks twice, once for delight in his spontaneous motivation for another swim and the second expecting to be mirrored by his best friend Tabbie. To his surprise his adventurous thoughts dissipate and his face becomes stale and all that sits in front of him is what appears to be heavens glory. Beautiful shades of white woven through transcendent levels of light. So much attention drawn to the beauty in colors, out over a vast hollow space.
Attentively and confused, but still reassuring himself, Rue calls out for Tabbie.
"Tabbie? Tabs? "
"Tabbie? Tabs? "

Enjoying in awe, an array of butterflies sneak out into the heavenly light from the crevasses of the clouds.

"Wow, so this must be heaven? So this is what it's like. . .I didn't know it would be this beautiful?" The need for reassuring surpasses the lifting fludder of all emotional baggage, grief, despair, and past re-episodes where he wished one way or the other.
Entering heaven and looking around the endless hollow levels of clouds and glimmering butterflies,"
Calling out, "Hello?. . .Hello?. . .am I in heaven? . . . Anyone?"
Exploring farther, he trips on what he presumed to a be cloud. "One can trip in heaven?
"Pickles!" in excitement Rue calls out the love of his past friends name "Pickles hey there boy!" While attempting to pet Pickles walking in front of Rue through heaven together, Pickles knows the way and leads the way.
While lurking off in the distance at a the approach of a Kingdom Rue noticed a women approaching him as he speaks out" I wonder if I'll meet God?"
"Rue!. . .Pickles has never been so excited!"says Saint Platium.
"Lord?" Rue asks.
"No silly, I'm your guardian angel, I'm Saint Platium. And yes, your in heaven. . ."
"I never dreamed it would be so"–
"beautiful?" Said with a slight giggle from Saint Platium..
"Pickles wasn't alone. . .I mean"–
"Did he make friends? Don't worry Rue, Pickles had a wonderful time while waiting for your arrival."

As Rues sigh of relief withers away a crowd of puppies– unfamiliar to Rue but yet setting a air of comfort to their surroundings– pile in around him.

"Who's that boy?"
"Bella's her name."
"Bella the Scotts' terrier?"
"How lovely to see you Bella. This is"–
"Rue!" Bella blurts out,
"Pickles has missed you so much!"
While giggling under her breath Saint Platium "I'm sorry to say Rue, it might take a little time to meet him."
"you mean". . .
"The Lord," with her amuse still tumbling her words.
"A couple of boys were causing trouble."
"That happens up here too?"
"How did you ever come to the conclusion it wouldn't happen here? Well were only human Rue. . .Don't worry Rue, they're not in too much trouble. He'll be with you soon Rue."
"Do dogs get married in heaven?"
"Of course, if they'd like to. Yesterday two giraffes Got married."
"Wow! Giraffes get married?"

Strolling together into heaven, a short distance ahead, two young characters have an uneasy posture to them. With a powerful force leaning down on them with a scolding demeanor, one of the boys reacts to seeing Pickles, and yells out in excitement "Pickles!"

The Lord, turns out to be, the scolding force and with fierce he screams out "Don't Pickles me!" to the two lads.
As Pickles is jumping on his leg in excitement, there's not much room for hiding their amusement of the entire saga. Never meaning to offend the Lord, Saint Platium shields her laughter with a slight twist away.
A tone powers into all the amusement with a quick erupt:"Rue?"
The powerful force looks over to Rue with the two boys duck under the fire and scoot out under the Lords witness.

Overwhelmed and now in hysterics, Rues entire moment to moment process of acceptance of what he has thus far witnessed, is now all breaking into his first moment with the powerful force of the Lord. And his entire loss of acceptance sneaks out of chattered lips.

"My Lord, how is it that I've passed?"

A moment of glare to that of the Lords unease of making Rue so shook up, He moves his shoulders and torso to a passive drop and leans in on Rues broken down moment.

Before the Lord can lend any comfort, another broken up moment and the words just whither out of Rues lips, without hesitation."I'd love to see your archives?"
"Hmm . . .archives. . .?"
"Yes, your process of creating life. . .and um.. . what the world could have been like."
"Speaking of process Rue, I am very fond of your chess strategies."
"Chess?"
"Your play with diligence, no?"
"Achieves Hmm.. . how about game of chess Rue, we can discuss this leniency of viewing my archives over chess."
"Chess with you? The supreme been? The Lord? The Lord of creation?"

Saint Platium, The Lord, Rue, A Dove and a Scholar.

Chapter two "White Witches & Heavenly Monks"

Enjoying a leisurely modern game of chess with Tabbie or any average city dwelling chess master, wouldn't need a far cry of help, but logically speaking the Supreme Being makes a better fool out of anyone with less intentions on a daily basis. To live in humility is to understand compassion, but playing a strategic game of chess with the Lord of creation, is the equivalent of speaking in blasphemy of the Lords name.

Outstretching the standard chess board a tiny bit sits a board table that makes your local antique stores century old library desk look department-store-chain made.
This board planks lust for ancient artist character cuts glares from the heavens light in coarse carves with movement of a artists sentimental lifetime of healing and calculating. Leaving linger the gust in carves and elegant form of each chess piece monument that lays heavenly perfect in each algebraic square, all set in mist for a serious philosophical scholarly battle.
The disambiguating strategic moves with algebraic chess appeared in Europe in the 12th Century. Early 1700's Philipp Stamma created the algebraic chess notation, later changes occurred with Medieval chess. Probably ending with the losing mate enduring a private medieval demented tickle torture in a damp musty coffee house cellar.

Rue's next move seemed redundant but his strong eye contact with the chess board along with his edge of his seat tower over the board posture, The Lord had no other response but to physically mimic Rue's staggering time consuming response.
Rue broke the stiff atmosphere and the serious concentration with meaningful silliness. "Lord, I've always wondered, when you were originally designing the flower, did you intend on giving them the ability to pee and poo like humans?"
"Your managing a game of chess with the Lord of creation and your inquiring about pee and poo?"
With pause and a chuckle "well Rue, Maybe I noticed their need to blossom without the smell."
Instantly changing their poker faces while leaving the two of them chuckling briefly, the whimsy smiles from their audience captivated their surroundings in a classic heavenly Kodak moment.

Rue's was raised as a Christian by his Roman Catholic mother, that had no time for anything when their was time for quilting. She raised him alone. As children Tabbie and Rue studied Christianity at the Catholic 18 century village church, by his aunt Sister Tameria. After church Rue and Tabbie would chase dragons throughout the neighborhood in biblical proportions verbally reciting and pretending to act out scenes of "The Book of Revelations." "An angel appeared and in his hand was a scroll –light becomes dark. The beast comes from the water with 7 horns of 7 nations with the symbol of death on his forehead. And his stench was of hate. And the Lord sent Saint Michael to case him into hell."

"Rue, if I told you you were not at fault and that someone else had accidently caused the ice to crack. . . and it was someone that was dear to your heart. . . would you forgive them?"
Rue hesitated in answering at first.
"When I fell through Goo-Goofs Pond I could see the heavens through the motion of the current. It was freezing, but comfortable. I could feel the water brushing past my ears and when I was flailing my arms, I could hear the movement of water. But there was a weave of harmony. . .angels singing in the current. Heavens blessing in my life and one day the blessings have a purpose of achievement. We're so scared all our lives not knowing what death will be like, if we'll be lost, or if we'll know what to do when it happens."
The Lord looked down to make his analyze Rues last move on the board.
Rue continued on :"Being aware that the heavens orchestra after my encounter with drowning, I understood very well what to expect from heavenly singers and musicians alike."
Four White Witches and a crew of heavenly Monks flowed up around the table, all in harmony together to their own energy, aside and far away from the energy and harmonic air of the light of heaven. They began with what appeared to be a spell, or chant, but then they slowly began to rearranged through unearthly harmony into their own flowing melody. They began singing and dancing in harmony together to their own beat around the table with : ♬"These chairs these chairs these chairs, they see they look they heal they speak, they talk they listen they move they drink, they booze they gossip they hear they lean, they wine they dine they fall they creek, they break they fold they seat they tumble, ♬ these chairs these chairs these chairs, they see they look they heal they speak, they talk they listen they move they drink, they booze they gossip they hear they lean, they wine they dine they fall they creek, they break they fold they seat they tumble, these chairs these chairs these chairs." ♬


Rue posturing


Rue gasping

Copy Right Robbie Hoffman 2017

Powered by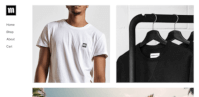 Create your own unique website with customizable templates.