Chapter Five :

As Rue experienced, the need to tell Tabbie he loves her, never came easy. Walking through the halls of school with his heart in so much pain.
"Rue we're almost there."
Saint Platium with both hands gripped

Wile Rues on his way, The Lord and Scholars together with Tabbies Permissible Theory begin to create a permissible cloud. A permissible cloud that lets the light through, the light of the Lord, helping people find their way.
However before Saint Platium made it to Tabbie Rues hardship of not telling Tabbbie and leaving life so soon all come together and hits him hard. Rue gets upset on the way and Saint Platium now has the whole world and its future in her hands.

Rue blurt out "why would such a loving God do such a thing? Taking my life so soon? I never even had a chance to say anything to Tabbie. The only girl I ever became to love."

"Oh dear" Says Plantium, with serious doubt. Her head and shoulders relax forward instantly with the entire weight of the world with it.

"Wouldn't you know it! I'm going back to what I lost, what I never really had a chance at living in, truly. . .with all my heart and soul. Why would a Lord give such a life, such a tease? Why would Lord of love and forgiveness drop the world out from under you right when the world finally makes sense? Its miserable to be so humiliated."

"Rue, this life you lived, is the same as most lives. Over a trillion people lived here before you. They all lived the same hardship and lived to learn how to forgive, but in many forms and in many personalities. That's whats so great about life. We all started differently and all learned that our ways and words changed people. Some learned to take all they learned for the better and some weren't so lucky to figure themselves out. To soul search and let go of their anger, their embarrassments. Rue your a huge exception. You came humble, understanding and not hold on to any built up self anger. Many hate themselves their whole lives because of their mistakes. They blame others and never understand who they hurt. Themselves. . and others."

"I have a right be angry. I'm a teenager. I never had a chance beyond adolescents. I feel like hating God forever."

"Rue most people that hate, don't hate what they blame or what they think they hate. It turns out they hate themselves. Trillions of people later, and it all seems to come to hating their embarrassment or their fear of. That's pretty scary stuff too. Hating your own fear. Being afraid of your own you and your possibilities on how to manager. How to work things out With all the millions of possibilities the Lord has given. The one thing people never get past, is themselves. Their fear of possibilities."

"But what about my possibilities? How could He be so crude?"

"Okay, what about the billions of people that never got passed the world of unprecedented possibilities. Rue, the Lord lives through you, as you. Your his creation, so another words, He's you. He's right there with you. Always. You can't make mistakes. Its your view of what the possibilities are and or your lack of belief in what you can do with it. In all those trillions of lives, so many people feared their own possibilities and their own view of possibilities. And wouldn't you know it, the Lord never closed the door on anything you ever did wrong. The forgives and gave everyone of them the same opportunities to believe in unprecedented ways of solving lifes issues. Do you know how many people are still living in purgatory thousands of years after their passing? Never getting over themselves? Too many Rue. Too many.
If life would have been made perfect, no one would have lived to find their own true love. There own true love of understanding in helping others through their own mess."

"My love for Tabbie can never be shared."

"It already was Rue. Through scholors in the Heavens and through the billions before you. They all know you love. They all know truth. They lived with what you lived. And scholor is just that. You Rue. You living in belief of endless possibilities."




Powered by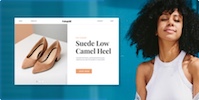 Create your own unique website with customizable templates.