The Death of MR. JEFFCOAT

Chapter eight:
Mr. Jeffcoat now officially an exhibitor of brass sculptors and pottery like his grandfather and officially a working patriot. Unlike his father that was too busy treating his wife like dirt and being a perverted monster to take up the craft.

Picking up a minor in sculpting, Mr. Jeffcoats exhibition is presently on display at the university student art gallery. A second generation of perfected welds so perfect that this tea pots have a natural rhythm to them. At worst he is a poetic musician at his craft. In some areas of his pots you can't even tell where the weld begins and ends. It makes for a nice buffed out sheen. If your not familiar with metal work, when metal is heated it can move. When a person is welding two pieces of metal together its always emanate to make a jig to place the pieces in to stop the pieces from moving and to keep the form of your project. So welding a tea pot with such small shapes, is hard to have a clean weld and as well for the pot to come out so perfectly. Welding tea pots in comparison to giant steal buildings makes for a different meditative state of mind.

It turns out that the story I stumbled upon about the abusive cop was apart of something more local than I thought. During my young adult life I have heard of many cases of sexual abuse and assaults across the nation go without prosecution. From high school date rape to the clergy abusing children. One that is extremely baffling and would never assume would ever come of age is the case of Mr. Jeffcoats father. Mr. Jeffcoat is trying to build his career and life by putting himself through college. He was abused by his father while still living at home and it was all caught on camera using illegal surveillance, violating American right to privacy. Police were the ones that violated the right to privacy and did so on many people in the community but no one really knows. Illegal surveillance started at one point and now is a growing government abuse. Patriotism began with Paul Revere and was immortalized by all that followed. Until our own government began its corporate and industrialized greed. Now their using secret surveillance to stop patriotism.

They knew about this man being a rapist for years and did nothing but laugh about it. Government politicians knew as well and they as well chose to laugh about it as though it was popular social norm to allow sexual assault to occur and laugh about it amongst themselves and police. There "little secret society"of laughter and abuse of rights. Which has gone on through out all our American history from power and greed to American lynching. They didn't even care that he use to work for a K through 12 school system.

Corruption in government in our modern world should never have gotten to a place where our tax money is spent on violation of rights and paying for our government to abuse those rights much less to pay them to laugh amongst themselves about serial rapists. The main reason I hired Mr. Jeffcoat is the very fact that he is a victim of our failed government. I feel terrible for this man. His reputation and his integrity all ruined by one mans perversion. And the police did nothing about it but laugh. I have heard of people being arrested based on little to no evidence of a crime. But to have it on camera for years and have sworn officers and sworn politicians think its funny is outrageous. To think of the amount of people that have had their lives ruin by a monster like this is sick, but to pay tax money for other people to laugh about it and do nothing is even worse. Politicians get pay six figures and police get paid union pay and
better. While a victim or victims have their lives ruined.

Can you imagine the families of our past that have endured our governments crude and unusual punishments and cruel and unusual need for greed? Families of torture, Revolutionary homes invaded and burned, to families having police cover up their child's lynching on behalf of some crude bigot sheriff.

Chapter nine:
Back when I was working at the gas station for years their were people that would come in and discuss the issues with local police being "tight knit group" and as well the case of Steven Avery took a very big portion of the conversation away from blaming all of us gas station clerks of raising the price of gas to almost $5.00 a gallon. As though we were making all the profit.
Every now and then a little old lady would come in and off at the mouth she would go with "you guys are committing highway robbery!"

After five years of listening to all the blame game of building the new Lambeau Field to gas price conspiracy I had very few good experiences working as a gas station clerk.

Until one day I was working a normal afternoon shift in September 2004 and as usual everything was the same. The same customers and the same monotony. Just as things were going the same that Autumnish afternoon, my heart took off in a massive hurry. My heart was racing and my body lit up. I was shaking and yet very overwhelmed with, what I can only describe and heavenly feeling. In front of the large double pain windows was a white jeep. Just pulled up and I could barely tell the looks of the two inside. But somehow I just knew without knowing. It was her. I just knew it. With my body in such a state of erratic nature that I was not use to, I was too overwhelmed with customers and with the state of being to take a step back and realize what was going on. She was going to leave again if I didn't do something. But thinking of this thought couldn't come soon enough, for the customer in front of me, a regular, was cracking jokes as he usually did. A girl step out of the Jeep and walking in behind the commotion. My normal goofy customer made a perverted comment on her looks and left. She looked at me from a distance and asked for energy pills, that at that time were legal. It wasn't the girl I saw in Egg Harbor. She was a muscular type of girl that kinda had some of the same features of her but not her. The girl was still in the car and I could feel it, it was overwhelmingly powerful. Instead of saying something, she just left and had a really broad way of not saying much. I was still pumping with energy and not able to realize, she was about to leave, again. And sure enough, she was gone.

As it turns out, as time went on, the two immature that I worked with knew her name and did what they could to make fun of me as well as not tell me who she was. They treated me like this for so long that as every passive person knows, this is standard treatment we all get for being passive.
My researching didn't get me far, for all I could hunch my hunches on is her name might be Lori or Laura, and quite possibly that her family members had come in as customers. One of thought was her mother was named Julie. It was a far fetch at that time and all that was really going was more of the same old bull and they were just treating me terrible.

I stayed their for two more years waiting on going back to college in hopes time would slow down and she would walk back in. She never did.

Chapter ten:
Along with patriotism, sculpting clay, potteries, metal and brass casting, Mr. Jeffcoat also takes after his grandfather with his keen interest in hunting. He inherited his grandfathers Potato Sack and makes quite an traditional issue of driving it on his hunting excursions.

I use to live in a one level duplex off campus last semester and my neighbor had the same style of car. It was an off white, almost a old seventies cream color. As well, his was rebuilt but he didn't use it traditionally for hunting. Instead he had a very strong fetish and also a interest in playing the guitar.

Not in many classes, but anytime an opportunity arose of a mundane subject matter, like politics, I would take it upon myself to bring up the odd nature of my old neighbors fetish. Hoping it would arouse the interest of a good conversation.

For six months of living next to him, every night I would awake to the hustling about of a person getting up and sounding like their in a state of disarray. And sure enough the engine of the car would turn over and off my neighbor would go. Alone, never with his wife. An older man in his 60's to 70's, probably retired. Bald on top and longer on the sides like he was refusing to let go of nothing. It turns out that at 2 a.m every morning he would have the earnest desire to get up and travel to the local 24 hour grocery stores. He had a deep desire to find the perfect stick of butter. Why, I never found out. But I must say for a man to keep up with a burning desire to have in his mercy the most perfect shaped, organized stick of butter, on a nightly basis, is a true phenomenon in addictions.

Just picture a man in his 70's standing in the produce section of your local grocery store, strategically, with obvious years of experience and need, painstakingly opening boxes of butter without leaving too much damage distinctly aware of the delicacy of the product. Only to drive away with his earnest desire filled with red eyes relief that his longing sleep disorder has been temporarily exonerated.

As I mentioned, the word Politician would arise now and again, and everyone's faces would role with their eyes and of course the subject would last as long as the word. With a group of loving people in any psychology class, the maturity of the idea of a politician couldn't last one second past it's own pronunciation of existence. But the subject matter of fetish stick of butter would bring out the oddest conversations.

I happened to mention the political corruption here in Wisconsin on one occasion with the local Police and local politicians having Hollywood connections. As one of the students mentioned, it turns out that one of our police was a former employee of the LA Police Department and still kept in touch with his LA connections. We ended up going around the class room opening ideas of the many ways in which they can just about make anyone look bad on camera and on paper with their technological advances. One has to wonder with all the accusations of fake news and a justice system that is as for sale as military government contracts, what is and what isn't true. Leave it to modern corruption to think an retired teacher that sexually assaults young people and has one on camera, is not subject to criminal prosecution.

It's now common knowledge that groups representing a common cause can buy their justice system to bring more criminal arrests in a certain area of crime, helping them get more government funding. In return there is more need for legislation in that area and more demand for government contracts and grants to fund the cause, essentially, creating fake jobs. Like putting people under surveillance 24/7. Paying people to do nothing and creating a "learned belief." That if someone is under surveillance their guilty because they are under surveillance. Not because they committed a crime. "Fake Criminals." Or you could call it "Pretend CIA."
Our professor proclaimed that "anyone with common sense would know you could surveillance anyone for years on end claiming your waiting for them to make a criminal mistake and internally self justify it until you make yourself believe what you want to believe."

In case you didn't know, this idea of using government tax money to make anything or make up anything and the construction of fake jobs, all started during the end of the Civil War. Its said that the boots that men were wearing literally would fall off their feet, because of such poor construction.

Chapter eleven:
During our latest campaign meeting, we agreed I need to let them know I'm coming and I am in it to make a difference. Not to join the greedy sick and twisted. So with a couple of subject matters on the table Mr. Jeffcoat and myself agreed and disagree on what major social issues I would enter my political career with. The main obvious subject is environmental issues. And the best start is to make it essential that I do not agree with the main stream government funded, so called, environmentalists.

I made my way to the local library where I have made most of my endless researching on philosophical and psychological research. A two story concrete modern mondane big chunky square. Like all the modern buildings. Easy build with end to end no class or character at all. Big double pane windows and chairs you can't sit in for more then an hour without both your legs falling asleep.

I put on my mental production of how it would look when I address legislatures. In front of a group of well-to-do suits that sure don't care about anything but their suits. Picturing myself with a cool calm and collective organized speech and my manic stages of "Hell No You Bastards!" Until I realized I am just a nobody that won't even get past the front door. And the first and only person I'll meet is a word verbatim secretary that will just give me the gist of "Leave it in the mail box, make sure your name and contact is on it, give two to three weeks for a reply."

Anyway, after both legs falling a sleep umteen times, and after endless hours of weekend research and writing, I had finally put together my best introduction into my political career.

On the way home, the Fall weathered night had a very different feel to it. Gratifying and yet a slowish atmosphere to it. I felt like life had slowed down for just a night. Right then in that very moment of reflecting on my accomplished research, as I came to the first stop light, a car pulled up along side me. A red four door Ford. Kinda like a Mercury or a Taurus. I didn't pay too much attention to it but noticed it out the corner of my eye. I felt so calm and collective I kinda wanted to just stay in the moment. The stop light changed and I as moved forward the car along side me took off like a bat-out-hell. I didn't think it was in correlation to me, but sure enough they pulled along side me aggressively like they were trying to keep up with my speed. I punched it forward and they did too. I was being chased down one of busiest streets in the city, at night, all alone. Just as I was making my political entrance. It was just too nice of a night for this shit. I was feeling so humbled and calm and really enjoying Fall. My favorite season. As both of us kept punching our cars down the night lite street, I notice two girls in the car. One in the passenger seat and one in the rear. I couldn't make out who they were or any expressions. Both cars racing down down-town at at least 60 miles an hour. I thought for sure I was going to die tonight. Who the hell sent them and what hell are they going to do to me? Like out of some freakish political horror movie. Jimmy Hoffa, where the body is never discovered. After a couple of miles of back and forth punching forward aggressively, for my life, I got to the fork in the road where one road goes into a residential area and the other goes to the highway. I chose the highway as they were in the other lane headed to the residential road. As their car went right and I headed North, I looked over to the driver to catch a glimpse. And wouldn't you just fucking know it, it was her, the girl I saw in the mini mall in Egg Harbor. At a last glance the girl in the back seat gave a kind gestured wave like they meat no harm. And I could see her, the soulmate in the front seat driving. "God Damn it God!"

She comes in with a bang and damn near drives me out with a bang. A 60 mile an hour bang.
This pretty much describes my entire lifes luck. As God himself is watching the entire episode from above sitting on a puffy comfortable cloud laughing hysterically.

My heart was racing and both of us were going way to fast for me to slow down, get a grip and turn around to find her. Again!


Chapter twelve:
I had lunch today with one of my professors today to discus my current research. I asked Mr. Jeffcoat if he would meet up with me right after my lunch meeting. I wanted to find out more information on his grandfathers musical.
To my surprise, he came early and I was able to introduce him to my professor.

The three of us got to talking and our conversation became quite interesting to say the least. As any conversation about politics can get.

My professor started talking about women that would do favors for politicians, in the naughty sense. Doing things like getting dates with another candidates to call them out on fake accusations or to get them to do something stupid and get it caught on tape.

Mr. Jeffcoat immediately interrupted, as his eyebrows rose quickly and with little to no surprise "you mean Monopoly Whore's!"
Huh?!

"Yes Monopoly Whore's, well they don't start off as Monopoly Whore's, but become one after they get their first date. First if they say yes to an offer of being bought, their called Political Whore's."

Mr. Jeffcoat then continued on describing the process of how politicians police, and big well to do corporate monstrosities get women, usually beautiful, to get dates with political candidates or politicians to oust them out of their seat, or to oust out their competition in an election. Once they get a women to do them the favor, they now know that they an be bought. Their "Real-Estate" can be bought. Which is how they get the name "Monopoly Whore."

My professor was extremely overwhelmed that he learned they actually have a name for this. I was unaware that any of this was in existence. I have heard of a dead prostitute or dancer ending up dead in a politicians home, and coincidently police had no clue as to what had happened. Or congressmen taping their foot at the bottom of a stahl door in a bathroom calling for a quick date. And accidently taping on a stahl where a FBI agent just happens to be in and getting arrested. I believe that happened in Minneapolis, or somewhere in Minnesota.
And I have heard plenty of dirty politicians in the past with a very naughty life style. From Bill Clinton's love of interns and Barack Obama's very naughty college life style. But to have a name for their hired help, is very interesting. I thought that police would ask women cops to go undercover and . . .go a little overboard.

As it turns out Mr. Jeffcoats grandpa had been invited to more then one party where the game of Monopoly was being played during his military years, but only as silhouette to a game of poke-her.
Using Monopoly real-estate cards to write down the name of the hired women. And apparently using the board under the game of cards and the other pieces of the Monopoly game to correlate with the poker game in a very naughty way. Like lessening the value of the bet (of the "Real-Estate") by using their Thimble, and adding weight of the bet by using an Iron. He didn't know the details, but it gets really out of hand.

Once a politician knows that person can be bought, they can then pursue them themselves for their own personal private favor. And police do it during elections too, as well as corporate big wigs. Anything to get what ever candidate they want in.
Offering what ever they can muster up that they know the person with comply with. Like a "Sugar Daddy." They offer a college student such and such, and if they willing to be bought, they know they can "up- the-anti."Whether it be a career, job, fancy car or money.

Behind the scenes, when the election is over, they then bet on the girl they would like to pursue using poker. Eventually calling them Monopoly Whore's.

I eventually got Mr. Jeffcoat and my professor off the subject of whore's and I had been wanting to ask him why being in his early twenties, he prefers Mr. Jeffcoat instead of being called his first name. But just then my professor had to leave and for some reason I chickened out and move right into my desire to know more about this musical.

He informed me that he has the original musical that Grampa Jeffcoat wrote, not the edited version that he eventually gave the military and would be more then happy to allow me to read.

After talking about how our day has gone, thus far, he asked me about my political research I had done the previous night. And I told him, in my most exhausting tone of voice and the girl that I had seen in Door County and my intense story of being chased by her right after I work out my work. I felt so foolish , but none then less, life is all about personal experiences.

I opened one of my journals and offered him the opportunity to read some of my poetry about her and about my experience seeing her the first time. He asked me about the name at the bottom of the poem. I wrote "Seada."
I never had the chance to speak with her, and or to get her name. So I was writing "See You Some Day" at the bottom of my journal entries and poems about her. And I eventually just decided to pull a couple of letters from See You Someday and call her Seada, for now. Pronounced like the body of water "Sea-da."I wrote a lot of poems by the lake in Door County. I just decide it would be very fitting for the situation and the environment I like to write in.

Mr. Jeffcoat gave me a very strong and simple "I like it."

Chapter thirteen:
Operation AI 2,400 American Soldiers died at the hands of our entry to World War II. The start of Grampa Jeffcoats musical. A musical about corruption and about dead soldiers that should never had had the to pay up to the world of the Industrial Military Complex. Today in our world we have seen the Middle East get so out of hand that any and all soldiers that are gifted enough to come home at all, tell the true tale of Vice President Cheney's War; Halliburtons dirty water and forcing soldiers to clean their cloths at $80.00 a load–corporate contract price. Only to find their clothes hard and smelly.

Peal Harbor and as well any attack on our county should never be the source of our wealth. My reasons to disagree with any politician on many subject matters does not fall short from our recovery from the Great Depression and everything that one citizen has ever endured.
From 6 million people losing their homes to the double dip recessions, to modern minimum wage, which anyone knows any billionaires greed to not pay proper compensation and to sell overpriced nothing, is a clear sign that our overpopulated prisons which now take the form of Nazi Concentration Camps. Police priding themselves with their tailied prosecution resumes. Many African Americans still dying at their hands and with little to no prosecution. For the days of lynchings and locking populations up by the mass never ended.

President Roosevelt caved in on a Declaration of Private Gain. And still today politicians and police sell their overpopulated egos to the same corporate nonsense of whatever it is that, they, decide on next.

Chapter fourteen:
A lot of the campus reminds me a lot of Door County. The trees, some of the buildings, and the air in general just has that feel to it.
Most people know that Door County, back before all the stores sold out to wealthy people from Chicago (Door Chicago), had brought it upon our economy to build Door County into a commercial gold mine. It worked and for many years, and many businesses profited. They made money off of just about anything from stamped out made in China artifacts to coffee. One issue that arose is that while some of the companies loved their employees, some hated to pay into unemployment over the winter months. Before the summers were up, some of the companies found it easier if their employees would quite rather then be laid off or fired. They eventually found it helpful if the employee wasn't from the country and couldn't stay more then a couple of months. Either way the feeling is a lot different now up there.
First, there are way too many yachts and not enough sail boats. If you add all the emissions from all that tourism and as well as all the emissions from the giant yachts it's a lot for such a small place.
Paris France thought nothing of it until recently. Their smog is way out of hand. Because they take in a lot tourism--A lot of driving around doing nothing.
In Door County its all hunters and fisherman. And of course the occasional truck drops in though the ice and the occasional yachts find their way to the bottom of the bay. All that pollution that really starts to add up.
All that pollution added to the amount of manure run off into the bay from farming, all the natural pollution from garbage and a ton of human fecies from tourists and of course junk yards and other areas of pollution. Its just too much for such a small area.
Second their isn't much for scenery any more. Too many big condos. Never the less we all still love Door County.
There is some political corruption in Door County, but usually small time matters. Nothing international. Not yet.

But the campus is very well laid out and I feel quit at home here like in Door County.

In psychology class today we were talking about politicians and other corrupt people and their process of making every day people feel like their apart of something larger then life to get them to do their dirty work during an election. Or in general in life.
If a suit were to walk up to you and ask you to bully someone in some way shape or form, like a co-worker, you would usually not do it. Whether you went through bullying in high school or if your kids have been through it. Like the recent mass suicides that have taken place in America from bullying. Your parents raised you differently and you are not that kind of person.
But what happens in an election, is the politician spends millions of dollars on commercials to get you to think you agree with their broad politics and makes you assume you really believe in them. Mostly because you disagree with the other candidates broad politics. After you assume and make yourself believe in them, just by a couple of commercials, they know your in for the election.
If a candidate is running for office against another candidate they need to take every action to out smart them and destroy them. So they usually attack the others education and either blame them for something or accuse them of something, mostly to wreck their job or career. That's why they always start with their education. But every now an then they find a different source. They use their image and their power a lone, to ask people to bully the other candidate for them. Like if that candidate is your co-worker. All they have to do is make you feel like your apart of something larger then life and some people give in. Because their on TV. Like if a cop really wants candidate "A" to be the next congressman and your working with the opponent at your day job. All the cop has to do is talk nicely to you about what "we'll" be working on together. The two of you. And they threaten you without you even knowing it. They use their image, their badge and their gun and you don't even know they did it. And of course after the cop standing in front of you asks you to help wreck havoc on candidate "B's" life, because you agree with candidate "A" and they do too, all the cop has to do is place their hand on their gun when talking to you. And sure enough with the shiny cop car in the back drop behind them, your now a certified bully. By threatening you. And this is how most politicians bully and as well completely destroy the other candidate. They attack every aspect of their life, especially their education–career. And of course in a court of law, you're the one that has the e-mails and the phone records on your phone and computer, that you harassed the co-worker not the suit or the police. If they can make you feel like your apart of something larger then life, then usually in a mundane world of work everyday and little to no compensation, some take the bait.

The biggest part of our conversation today was more about the larger point of view. Most people were raised to defend the little guy and help those that are being bullied or destroyed. Call the bully out and raise hell. And as well, the big question arises from the larger point of view. If you ask the politician, or big wig or, cop "if this guy or women is such a bad person, that you have to lower yourself to the mental capacity of acting like a bully child, how come I have never seen them on the news like all the other criminals?" And this is politics. A bunch of bully brats that have nothing better to do but attack the hell out of a persons life that put themselves through an education, lifes challenges and built a career or life that doesn't deserve to be wrecked by a couple of dirty politicians.

Its interesting when you break it down. All else being equal the simplest is the best answer. All one has to do is destroy the other. They don't have to be smarter or more better. Just smoke the other guy any way they can in every aspect of their life.
Most of a politicians career work is in the campaign part. They spend about 45 minutes with each employee you work with--if they take the path of convincing them to wreck havoc on you--and they spend about an hour telling their campaign manager how they would like to come off. Then maybe about 15 minute with an occasional big wig and an occasional police officer. Other then that like Mr Obama they spend the rest of their time in office working at yelling at their secret service detail to stop having sex with prostitutes in South American and all over the world and to stay out of their wives and daughters underwear drawers. They get pretty board at standing in front of a dumpster for years on end. Or in Governor Palin's case, her service detail was taking pictures of her rear and posting it on Facebook with naughty comments. Other then that they do nothing but muster up a soap opera with the other politicians to who they will blame for not passing a bill--to co operate with their big wig corporate sponsors.


Chapter fifteen:
One day on campus I was headed to my normal last class for the day. It was a beautiful fall day. As I was walking along, out of the clear blue sky I saw my ex walking in front of me headed towards me. I hadn't seen her in over two years. She didn't go to this school and was not living on this side of the state. I dated her way back in 2001 and rarely saw her except as a customer at the station.
As she passed me by she had this look on her face. The look of the Joker from Batman. Her head was tucked down trying not to look at me with an intention to it. Her grin was ear to ear completely abnormal. The look of a sick person that is about to be as crude as one can get and she has nothing but confidence she can pull it off. I tried to say hi to her as I did many times as a clerk with has as the customer. But she was up to something.

"Good God, I already have enough on my plate I don't need your crap too."

As I was sitting in class is dawned on me that I kept seeing this little Chinese person from across the parking lot of my apartment complex in the window of the building across from my windows. Every time I would happen to walk by the window the little person would duck away. Shit, what the hell is she up to? I actually have a stalker? Now I have heard of ex's stalking their past loves but this would never happen to me. I am not the ideal look for what women want.

So as my days go on I keep noticing that this girl, that doesn't go to school here nor lives here, keeps finding her way past me with that Joker "I'm going to make money off you look on her."I would just say hi never the less. Too passive to care about her shit.

Anyway, as me and Mr. Jeffcoat would continue to keep up with our plan to organize my campaign to run for office, we would continue touch base on the corruption of our history and on the issues that his grandfather found out about and witnessed.

With topics of Prescott Bush and with Churchill. I wanted to talk as much as I could about this war from his point of view, or of grampa Jeffcoat.
We met up for one of usual campaign meetings and he asked me if he could read more of my poetry about Seada. Now that he had taken the liberty of giving me his grandfathers musical, the original and only copy handed to him by his grandfather, I of course dug into by bag and took out my notebooks. I didn't have one on me so I said I'll get them to you later.
Over the next couple weeks we continued to discuss the corruption in the modern world and in every part of society.

The most compelling thing I have witnessed is the trial of George W. Bush having to answer up to the very few seconds it took for an entire government building to free fall during 911, that was a block away from the twin towers. Lo and behold he broke every rule he could to hold Dick Cheney's hand during that government interview. It really makes you wonder about him being in charge of the Reagan bail out.

With President Bill Clinton on camera talking about turning over every crevasse and every cabinet to find all and or any receipts of the Reagan administration bail out and coming up with the same results of all the other intrigued that searched, we all know that Bob Dole and George W. Bush had more on their minds then the bail out getting to those that needed it. And we talk about the interesting point of views of documentaries.
Anyway that's all speculation and everyone has their point of view and there is always another person to cover what was already covered up. Buddies of buddies.

This is why I very dedicated to running for office. I am so passionate about help people, and there way to few that care about people in office.

Chapter sixteen:

This musical is one of the greatest pieces of art I have witnessed in my life. Maybe not the best but a truly great work of art. A life time of being an artist and a lifetime of creating art, all the sculptors I have done, failed at and accomplished; all the paintings I have failed at and accomplished; all the works I have read up on and have seen; all the philosophies I have read, the Dead Sea Scrolls; everything I have witnessed, this is a great read. This is a powerful read and a great reasoning for it.

I ask Mr. Jeffcoat if he had any plans in place to have "Lay Women" put on in a venue in the near future.
"Yes, as soon as my sponsor comes through the production would be held in Minneapolis Minnesota."
I am grateful to know such a man and to have stumbled upon a true patriot. All that this man has been through and he is still not giving in to the production of a musical that is forbidden, if you will, by our government.
He explained to me that when his grandfather wrote Lay Women he wanted to support the women of World War II, for they were the ones left behind to not only deal with their husbands going away, but as well they would be in charge of building our battle, literally. Not to mention the dealing with the out of sight out of mind thought process of waiting for their husbands return, or untimely death notice.

This weave of brilliance calling out the Salesmanship of Churchhill and dedicating the honors of the women that build our War. This is a true great piece of art work.

I am still hard at work with a job, research, psychology classes left and right, and now dealing with helping Jeffcoat get his justice. The last thing I need is a Monopoly Whore coming in and causing havoc and I still have not learned the name of Seada.
It dawned on me that the last time Mr. Jeffcoat asked me about reading some of the journal entries that when me and my ex were dating I mentioned the time I first saw Seada in Door County and the look on her face will ever be forgotten. She definitely was not a happy camper. I haven't dated this women in 7 years and she just shows up. I looked up her name though the data base and sure enough, she has nothing to do with this campus. So I called some old buddies up to find out more about what she was up to in Northeast Wisconsin. And sure enough, they approved that she was not living in the West Side of the state and was up to no good. They reminded me that she had stole horse tranquilizers in the past from veterinarian buildings and was a sneaky drug dealer in Door County pretty much her whole adult life.


So, here's me, just got through 9 friends passing on, two of them my closest. For the first couple of years I couldn't hold a job, nor could I stay in school very long. I was going through absolute hell. Ruining my reputation and failing in life--along with every person that knew all 9 of them. We all took a huge hit and it wasn't fair to any of us. You couldn't find a crappier time to get through. Now I am dealing with the corruption of Mr. Jeffcoat getting justice and trying to help him. To the point were now they have tabs on me. I trying to run for office, entering one of most corrupt careers a person could ever try to enter. A complete life time of corruption from Kings to Queens to every government known. And all of a sudden my ex walks in the door and decides to cast another cloud over my head. I never use the word Bitch in my life and I am a feminist by heart. But here is a place and time where the word has to be used in order to make my lives trails and errors come into complete clear view.

"Listen Witch, this was my destruction that I was taking up. It is my life in ruins that I was coming into grips with. It was my self destruction that I am going taking with me in my life. Not yours and its not yours to play with. Its not your destruction to take advantage of for your own damn games. Just because you recognized that we were all going through hell, doesn't give you the right lean in on one of us for your own pick pocket extravaganza. Your sister might have gotten away with being a whore to every military man that walked into Sturgeon Bay, but you Witch, need to get back on your broom and learn how to get through life on your own making."

The very next week I was sitting with Mr. Jeffcoat and I mentioned that Mr. Obama was running for office of President and happens to live in Illinois. Which is not that far away. We could simply go to Mr. Obama and tell him the entirety of your story. "Maybe this guy will listen enough that you could get some help from him."
So, we decided to take a chance and drive to Illinois to ask our, hopefully, future President for some assistance. We were both ecstatic of the idea.
"Its official, we would take the Potato Sack to Illinois!"


Before we went we thought it be best to write it out in full as well given he might be on the campaign trail. So with a couple pages of his grandfathers history and his history we made our journey south.
And sure enough there we were, two cool college cats driving in a potato sack to Illinois.

The journey wasn't that entertaining and given its fall, it's a little cooler than we'd like it to be. But we both needed a break and Mr. Jeffcoat deserves some peace in his life. I thought that I could help him drive down and or up but he was very determined to be the driver. I am guessing I would be eager too with all he has been through.

We arrived in Illinois only to find we were unable to meet with the Senator and would have to leave the letter describing Mr. Jeffcoats dilemma. With that in mind we were looking at a heck of a road trip and for pretty much nothing. But again, we both needed a break.
Mr Jeffcoat asked me on the way back "how much do you think a Monopoly Whore gets paid?" I had to laugh given our present dilemma and all we have both been through. Its really not that funny. But she's choosing it, not me.

He asked me if he could read more of my poetry about Seada and if he could get the musical back. Now that he had taken the liberty of giving me his grandfathers musical, the original and only copy handed to him by his grandfather, I of course dug into my bag and took out his musical and looked threw my notebooks to get my journals. I didn't have any journals on me so I said "I'll get them to you later." And handed him Lay Women.

And of course, to make matters even weirder, I was never able to get them to him later.
When we got home after a grueling journey, I got home and offered Mr. Jeffcoat something to drink and went looking for my journals. They were not there. Not my journals, nor my year books, nor any of my pictures from my childhood. The closet was cleaned out. I'm the only one that lives there and with that little witch lurking from across the way, I am taking a guess at to who has them. Given that our pictures of us were in with the mix.


We parked the Potato Sack and made our way to campus. I told him that we could meet at our normal time and would just leave it to God that his troubles would be answered with our future President. "He seems like such a caring man, I cannot image that he wouldn't take the time to care about such a huge issue with government surveillance."

The next week we were suppose to meet for our campaign meeting and Mr. Jeffcoat had some ideas from the Obama campaign that he wanted to share with me. If it worked for him thus far, it should be pretty good for any one.

I waited for Mr. Jeffcoat in front of the Arts building as usual. It was fall and it was very nice to see the scenery. I stopped to get my daily coffee on the way at a little coffee house on Broadway street. A very popular place for all the students. Its quaint and has an old tone to it. Hard wood floors and very nice service. Unusually the Mocha is my champ of choice.


Sitting outside for quite sometime, Mr. Jeffcoat never showed. I was very worried that he would not show without calling.





Powered by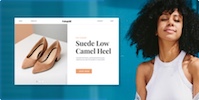 Create your own unique website with customizable templates.