The Death of mr. jeffcoat


Chapter seventeen :

After a long day of class and working my normal shift at work, I called Mr. Jeffcoat again. However, he still did not answer. I did not know where he lived nor if he was in the dorms or off campus.

I thought, he's is probably just sick and needs time to get better.
Over the next week he never returned my calls, but I was so busy with my psychology research and with my classes that I was a little more focused on classes then on my campaign. My campaign was last on my list of to do things.
After the week went by and I still never heard from him yet, I began to wonder if he was ever getting back to me. Things were taking a turn. My close relive was in need of eye surgery and as well had other issues, medically, that it was an essential thing for me to be focused on. I was beginning to contemplate transferring to a closer university so I could be in Door County and help out. I didn't want to drop out and I didn't have a car to go back and forth with.

After a couple weeks went by the semester was coming to a close and I still did not hear back from Mr. Jeffcoat. So, I got on my bike and went to see if his car was still there. And it was. It was parked in its normal spot. Spontaneously, I didn't think much of it but I went to open the door to look inside to see if there were any signs of him being there recently. And there wasn't much to go on. It was an old empty car and it seemed like it hadn't been touched in a while.

It was my job to clean out lockers at the end of the school year and as well at the end of the semester if the student wasn't coming back. I went over to the art building where Jeffcoat had his display of workmanship to see if his work was still on display. I didn't think it would be and I was right. A whole different display was set up.

I knew where his locker was and I went to check it out. The lock was cut off and the locker was empty. Why on earth would there be no lock and where is his belongings? His art work and his folders, books et cetera? The semester wasn't over and his car is still there, so why would his locker be empty?

This was just a weird situation. I still had a lot of projects to finish up and again my writing minor was suffering big time. I didn't want to get to caught up in an issue with all the other things I had to deal with, but it was just a weird situation.

I still kept bumping into my ex on occasion and she just kept getting creepier.

As the semester has finally worn out, I was to empty all the lockers that belonged to the students that were leaving for good. I started to clean them out and had to crack a couple of locks. While I was cleaning the lockers I had a large bag to put belongings in for the students to come and pick them up over break, if they had forgot to. During my regular work hours, I had to throw out a huge pile of old art that students didn't want any more. I took them through the sculpting class and as I was cutting through the class room to the outside dumpster, I notice the foundry door was open. It had been cleaned up for other classed to use but was not in working order that semester. I walked over to see if any students were working in there. And noticed a large box with art that had been bumped. I look in to see if it needed to be thrown away. It was Jeffcoats art. All of his work that was in his locker was all smashed up and thrown in this large box sitting in the foundry. No one really used the foundry so how would anyone notice it. It was his display art and his art from his locker all smashed. Now things are really getting weird.

Things were a little to weird to leave it alone. I went online to the school website and searched for Mr. Jeffcoat. I went through everything. I even went down to the library to research as well, and wouldn't know it, nothing. If things were not weird enough.
They must have arrested him, for they erased his entire record of being a student at the university. There was no phone number to be reached at and no record of him as a student. I went right to my work and checked the locker list of those students that had lockers check out. His name was still there, but his name on the list for art showings in the art building were gone. His work was destroyed and his lock was cracked, but his car still parked in the same spot.
"This is messed up."

Chapter 18
I ended up moving and transferring to a location closer to Door County so I could help out with my relative and make sure things were being taken care of. I'd miss the university and I was close to graduating, but this was important.
As I was transferring my credits over and trying to get things organized I took up a job at a restaurant to pay the bills. I was a head grill cook and I was still thinking a lot of Mr. Jeffcoat and to what happened to him.

As many months rolled on, I remembered that my aunt worked at a law firm in Chicago Illinois and was a life long veteran of law. I knew she could help lead me in the right direction to getting more information on Mr. Jeffcoat.

I called her up and told her about what was going on. She asked me about the musical, and told her everything I knew. She told me she could look into things after work and get back to me. A secret spy if you will, a damn good one too.

Sure enough she didn't have to go to far at all. She found him! She found Mr. Jeffcoat!
He had been incarcerated. A patriot had been arrested under the Patriot Act signed into law by George W. Bush. Imagine that.

As it turned out, Mr. Jeffcoat had been incarcerated because George W. Bush was told of his whereabouts and that "Lay Women" was written to call out his grandfather Prescott Bush for being a banker in Texas that did business with the Nazis. Without reading the musical and or knowing that it took place in a home for women that were working on planes and automobiles for the War and directly called out Winston Churchill for being a salesman. George Bush was still acting president during the arrest and under the Patriot Act he had the right and claimed he had the right with Mr. Jeffcoat being under investigation and under surveillance for so such a long time. He used it to his advantage.

George must have had some knowledge that his grandfather did some naughty things, or he wouldn't care.

That's the most interesting thing about human behavior. When the conscience of a cop or politician is bothering them, you can really tell.

My aunt warned me that if I am going to continue to run for office to watch out. The politicians hire unemployed actors from LA to pretend that their the opponents campaign group to make the politician look bad. Going home to home talking with people to get their vote by making that candidate look bad. So they not only hire their own campaigning group they hire actors to ruin their opponents campaign.
I asked, laughing under my breath"do they hire actors that look like the candidate too?"

Theses dirty tricks they play.
So there it was, Mr. Jeffcoat, a patriot, that was just trying to get justice, was now arrested, for nothing.
There really wasn't much I could do at this time. They can make his records of being a student disappear and as well made him disappear.

Chapter Nineteen:

Not only can you really tell when politicians or police have their conscience bothering them, but they do the dumbest things to cover up their bull. Like President Clinton getting on national TV and claiming he had no sexual relations with his interns or Senator Harry Reid claiming he had no knowledge of the bridge scandal that just happened to make his property value increase. And then everyone finds out differently.
Life gets mundane sometimes as time goes on and as we're trying to find our balance in life.
I was grill cooking today and during the lunch rush, I just happen to look out through the expedite window and sitting by the window directly in front of me was Seada. She was with another person and she looked right at me and smiled and of course I had no way of walking away from a lunch rush. So I did what I could to get through the lunch rush and quickly ran around out of the kitchen to talk to her. And sure enough she had left again without me being able to say anything.

I am also still attempting at a career in negotiating and have been applying to state and local law agencies to become one. I am still applying and every time I go to take the psychical exam I am surrounded by giant Marines. "Why bother?"

On one occasion I ended up doing a walking in interview and met with the captain of the sheriffs. In all my attempts from Madison to local, I never got a job offer in it and my credits are now transferred to UW Oshkosh.

Starting college again is quite the relief. I'm now in classes in psychology, nursing, and I also wanted to take some classes in painting under Professor Lipschutz. He has quite a reputation and is very knowledgeable about painting and I can tell that he will be a great inspiration to my art. He's from California and a great painter. This is going to be good to get back into research and my hobbies again.

I now have quite a career planned out. I'll run for office–or attempt to start up again--while also getting my masters, eventually, and as well focus on painting. I'll try for a minor in nursing given my minor in creative writing at the previous university just didn't work out.

I still haven't had the chance to speak with Seada and my life has taken one heck of a turn with transferring schools. I'm now driving 3 hours a day to school and back from Luxemburg to Oshkosh. What a difference from riding my bike everywhere and having everything within a mile.

I'm really into Nuns and politics so I decided to do my first couple paintings on Saint Therese and President Obama. I know working under this professor will be a good change and great opportunity. This art building is a little more beat up then the one at the previous university, but its close and I can still be there for my relative.

Beyond school, I am still thinking of the ridiculous issue with the corruption in politics. The only thing I can think of to help out Mr. Jeffcoat is to start contacting the politicians in the country and get their attention to get this man help. I cannot just give up on him.

Chapter twenty:

Driving through Oshkosh today on my way to class I was having an issue finding a parking spot. I didn't have enough money to get a parking pass so like all the other poor students I would park on the free parking side of the university. After my third pass around the block, a red four door car pulled up just in front of me. Just like the one I wrote about in my journals, that are missing. And I couldn't see who it was at first, but it got closer, slowly and I could finally make out the diver. I was the Monopoly Whore, my ex. Now she is driving the very car I wrote about in my journals. Now she wants to be Seada. This girl is getting really creepy. Really frick'in creepy. Who on earth acts like this? She broke into my apartment and stole my journals, stalked me at the university that she had nothing to do with and now she wants to be Seada. What a creep.

So lets analyze what politicians are like. They hire interns so they can be predators to them–as well as screwing their wives over–they hire people to show up to their campaign stops to make it look like their popular; they hire actors to go around and act like their there competitors campaigning; they hire Monopoly Whores; they bet on making moves on Monopoly Whores; take corporate bribes for money; kill the other if they do not like them (Kennedy, Lincoln); they convince your co-workers to bully you or harass you; use government money to make their land worth more; attack you on TV with lies; try to sell the candidates seat after they are gone; use campaign contributions wrong and hire lawyers to cover it up (Barack Obama); Push someone to suicide in the White House and cover it up (Hillary Clinton); what the hell don't these people do? Now I have a Monopoly Whore that's driving Seada's car.

One that I always found interesting is the documentary "Dark Legacy" that points out that all the head of the CIA, George H.W. Bush had to do to assassinate Kennedy was to simply place the CIA badge on his chest and walk out with aviator classes on and every one that saw him carrying his rifle would then be accepting him as part of the solution, not the problem. Or maybe it's a long shot. A long shot that first bullet appeared to be very strategically placed in his neck which look like he was attempting to botch his sharp shooter skills, to bail out of whatever corner he was locked into. And the second bullet just happens to be very aggressive along with the immediate mob cover up.
Again all speculation and point of view. But it makes you wonder about him being Vice President when there was an attempt on Reagan.

No wonder Mr. Jeffcoat was arrested. From Nixon to Barack Obama they all have a history of being naughty and getting away with it.

Chapter twenty One:

Thinking more about Mr. Jeffcoat, more so then launching my own campaign, I remembered that the Potato Sack was still parked in the same spot when I left. I never went through the entire car. I should go back and search the entire thing. Maybe there is something that would help him in the car.

On my day off of school, I went back to the other side of the state to my old university to attempt to find the Potato Sack. A nice cross county drive back. Stopping off at gas stations to shoot the shit with employees just to get out and stretch. You know, bundles of coffee and bundles of snacks that are way to bad for our health. The drive was peaceful and slow with nothing but farms and scenery. This continued on until I reach the outskirts of the city. My nerves were getting to me and my thoughts of not being able to find the car or that they had gotten to it before I could.

I came in to the city and stopped off one more time near the old apartment I once resided at. I couldn't help but chuckle a little of the thought of my old neighbors butter fetish. It dawned on me just then that he was probably under the notion that the shelves were stocked at night not during the day and that he was obsessed with the commercials of butter having such clean cut too them as they make their way into the pan. Either that or he really has some messed up nightly ritual that I want absolutely no information about at all.
The only reason I can think of that I stopped off one more time, to one more gas station, is that I think I recognized that I might not want to know.

You can wonder whether God is truly a sick person or you just find it in yourself that no matter what sick people exist, they think their doing the work of their own mustered up devil, but really they have no idea that God is still at work, or Buddha or again what ever afterlife you believe. You all have a place here and you all get what's coming to you. And as well we all learn the same lesson. To slow down internally and forgiving yourself.

I got back in my car and drove to the storage unit I knew Mr. Jeffcoat kept his car near. And was in search of the car, but I couldn't seem to locate the car anywhere. As with most universities all the students had to park a ridiculous distance from their dorms. There just wasn't enough parking for all the students. After some time of driving around and looking, just as I had suspected they had taken the Potato Sack too.

Given I am never in the area, I took advantage of the time I had and went to visit an old friend. I drove closer to the university to stop in and shoot the breeze. As I pulled my car in to find a space I notice off to the right was some commotion.

It was a group of girls spraying each other with water guns. Goofing around, laugh hysterically.
I asked them if they knew Mr. Jeffcoat.

"No we've never heard of a Jeffcoat."

"Do you ever remember a coup parked up the street with a net wrapped around it, like a potato sack?"

They replied together at the same time "the Potato Sack! We love the potato sack!"

One of the girls replied "where is it? We haven't seen it in a while?"

I told them I am looking into the very same question and asked if they knew anyone that would know.
They told me that their girlfriends boyfriend is friends with the owner and would know. "But their in class right now and we're waiting on them ourselves."
Okay, so I guess I'll wait too given I drove 3 and a ½ hours here.
15 minutes rolled on and they came out holding hands. Two little love birds happy as can be.
I asked them if they knew Mr. Jeffcoat and the man replied "I know him from living in the same area I grew up in, but no, I do not actually know him."
"Do you know where his car is?"
"The Potato Sack?"
He replied with sadness "his mother picked it up right before the blaze."
"What blaze?"
"The one that took their lives and their home. Coincidently right after they got it"
He told me there was no obituary and it wasn't mentioned in the paper at all. And that his family continued to follow any news of the situation. It was apparently being blamed on the old man being a drunk and beating his wife. That he got carried away and torched the place.

It was apparent to me that this is an obvious cover for their corruption.

He agreed and said the true word on the street is the public was slowly starting to find out that police and the government had spent a ridiculous amount on surveillance of his family with never one arrest nor any court hearing. "People have been arrest with less and no evidence of any wrong doing. "Everyone is after what he had thou."

"As in Lay Women?"
"We'll with all that has been done to erase them, and with the document calling out British corruption. That just leads to the attempt on Roosevelt, and Prescott Bush is the main reason why the government arrested him. They think it's about his corruption. And they really must have a huge base for covering for him. Why else would they arrest a college student and erase his record of being there?"
I told him I looked too into finding him in our data base.
He proclaimed "if you have the goods on wasted millions in invading the privacy of Americans, a document calling out Europe corruption, and our politicians thinking its funny that he was assaulted and or covering it all up, you have the push to make everyone look like their beneath you."
"You mean the press?' I asked.
"Yeah, it's the most powerful nation that has ever existed. You can make all of them and our recent history made to look like their beneath you."

"All out of Mr. Jeffcoat, here at Stout?"

I asked him if he knew where Jeffcoat stayed when he was here.

"He staid in the piano lab in one of the piano rooms like the homeless guy that's always begging for cigarettes.

"Why didn't anyone arrest him before?"

He said that Mr. Jeffcoat was born on a boat during their honeymoon and it was on American waters but that they didn't use it as a technicality until President Bush signed the Patriot Act.

As Mr. Jeffcoat was being raised the local kids made fun of him for having long toes that made him walk funny. They were like long spider legs and they messed up his walk. He was taken out of the local religious schooling and home schooled and for the main reason of being made fun of. It makes for an easy life erase by the government.

When I was sitting with Mr. Jeffcoat on one occasion I could clearly see the long spidery legged toes coming out of his flip flops. They made for quite a conservation piece, however I never bothered to ask.

While the man was talking to me I had noticed a four door undercover cop car slightly down the road. And noticed it previously when entering the city. I stop the man in his conversation and asked, "what about the mustache down the road?" He laughed and said "I was hoping that was for you."

I laughed and then I was a little concerned that they had tabs on him and or me about finding Lay Women.

I asked, "what about Lay Women, do you know if they have it?"
He replied "Jeffcoat got spooked when he and his political candidate he was working for went to see President Obama about getting help. They came back and he was a little spooked. That was the last time I saw him or spoke to him. I don't know him nor do I have much more to tell you. Its nice that someone else cares thou."

"You mean he might have stashed it?"
"Yeah," he replied, "with the political candidate, he's an environmentalist."
"Me! That's me!"
With glee he said "you have Lay Women?"
"No, I do not have it. Or maybe I don't know I have it."
I had to get back home given I had to go to school in the morning.
I left and so did the mustache in the undercover car.

Chapter Twenty Two:

As I was making my way back to the East Side of the state, the mustache didn't fail to miss a beat. Quite a ways behind me as though he is in his incognito state of mind. He looked just like the captain I spoke to in Green Bay about a job I was trying to get as a negotiator.

I starting thinking of where Mr. Jeffcoat might have stashed the musical if he did stash it. It was the only copy of it. The military paid for it to be made and they destroyed the original second copy that Grampa Jeffcoat turned in. They didn't know much about copy machines and if the light would destroy the original and as well it was way to big for a copy machine. They didn't want anyone to get a hold of it and change it to make it different. So they just assumed they should keep it in original form and not try and copy it. The less copies the better.

It popped into my head that my ex broke into my apartment and stole all of my journals as well as my pictures and the love letters she wrote me. So, did she accidentally steal it as well? Does my creepy ex have one of best written musicals ever written? "Shit!"

I can just picture her naked on the bed stairing at my pictures of me and my friends from high school reading my poetry written to Seada with a stick of butter in her hand and her broom stick leaned against the adjacent wall. "What a freak!" And now she might have a military owned document that calls out Winston Churchill.

It seems a little odd that the mustache that's following me is the same one I did a walk in interview with at the Sheriffs Department in Green Bay when I was trying to get a job there. It is a little obvious that my ex is up to something and I need to find out what is going on with each of them. I am not going to blow my own cover with researching this alone so I need to call in help. I'll have to call in my aunt in Chicago. She has friends in Door County and is very good at her life time of researching.

As I rolled into Green Bay I stopped into a gas station to use the pay phone. This way if my phone is tapped I can get her help without anyone trying to stop it.

I called her up and told her their names and if she could help me find out more information. I told her everything I could and told her about the blaze, the coincidental blaze. I also let her know that the original copy of Lay Women is not to be found as of yet and I might be the one that has the original and only copy.

She told me she knows some people that would be very helpful in finding out more information on my ex. But will do some work on the captain as well.

I didn't here back from her for quite some time and life at school, UW Oshkosh got really weird. And really weird fast. I was actually spit on in public in front of the library by one of the criminal justice students. Looks like their some serious rumors going on with my name all over it.

I got a lot of bad vibes from students and was not very happy with notion that my education is being affected by this corruption. "What the hell is this guy up to?"


Chapter twenty three:

I was in developmental psychology class today and the phone rang but it was on vibrate. It was my aunt from Chicago. She had some news about Captain David Konrath. I had to ignore it at first but as soon as class was over I called her back. It turns out that one of the faculty members at the Green Bay Sheriffs Department had it on their facebook that Konrath was having an affair with my ex. She was seen many times with him and in odd ways. A little too intimate a little to soon with his second divorce not yet over with. So as quick as one two three I know what's happening with both of them and what their up too. Thanks Facebook!

Now that I know that, and I know she cannot keep her fingers out of the cookie jar for nothing, I know she is not giving him what he wants, he's giving her what she wants. She's got her reasons for screwing the Captain of the Sheriffs department. From breaking into houses to breaking into federal buildings like the post office, to breaking into veterinarian buildings, she's got her eyes set on another fix. She's driving her broom right up his ass.


I am still not sure about the only copy of Lay Women and I am not very sure about where he could have stashed it if he did. I asked my aunt if she knew any more details about his arrest and imprisonment. She told me what I had just found out that he was arrested on a technicality.

But her findings with the rest is coming up zero. He and his family have vanished. With the entire world so focused on their cell phones and not to many people paying to much attention to what is going on around them, and or paying attention to people, you have to wonder, just how many people has this happen to? From Jimmy Hoffa to God knows?

So the car is gone, his family is gone and he is being imprisoned on a very small technicality. George W. Bush doesn't have Lay Women and I know now that this is so out of hand that and that Prescott Bush was a very serious naughty boy. Or he wouldn't care, at all.

Police use many different devices and ways to hack your computer to erase e-mails, or to hack your information to find your recent searches and stop your from campaigning. They will first accuse you of a crime that you didn't commit and then pretend, for the sake of their choice in candidates, that they are surveillance you for a crime. Not because they are really charging your with doing something. One more reason they need a Monopoly Whore. The same thing Nixon did in the 70's but more up to date. People will only believe it if you blame it on something sick and they use any method to get you to believe it. In Wisconsin Scott Walker uses this method.

By using things like a special hard-drive to know what your researching and or watch your e-mails to ruin your business or life. They can go do this without a warrant, as well as put your house under surveillance without a warrant. If they go through a second source and or third party no one knows it was them, or who paid for it, because they have nothing then for you to find out about directly at their station, and they can call you a liar. They use cameras in your fire alarms and in your light bulbs.

Door County Sheriff Vogel used a different method of putting his opponent on a different shift so he couldn't campaign and then admitted it on TV.

In the past the European police have used all the same methods of ruining peoples lives and their campaign. Here in America they will try to sell your house from underneath you when your on vacation so you end up not campaigning but end up in a legal battle to get your house back. Or hire an old Chip n Dale dancer to have an affair with your wife so you end up in a divorce battle instead of campaigning.

Now that George W. Bush has been called out by many people for his failures in the past with making things disappear, and as well as experiencing some of his fathers failures like with Desert Storm (Storming A Desert--something that has nothing in it--was suppose to be an inside joke, on you). Or like in 911 at the Pentagon not having any airplane seats left from the explosion and or any wings or engines. Not even the cock pit which even after the Challenger exploded, they still found the cock pit. The engine in the plane is not in the cock pit nor is the fuel. Nothing was left over at all. He really did a number on this one. He's got a lot experience that's for sure.

This Konrath and my ex together have created quite a bit of havoc on my life and its affecting my job out look in the medical field and my education. Who's going to hires someone with a cop wrecking havoc on their reputation, much less vote for you in an election.

Chapter twenty four:

The way the Lord works is quite fascinating. I have had the privilege of working under some of the most amazing artists that Wisconsin can offer. In elementary school, middle school and as well in high school. I had the honor of working with teachers that not only help, but gave me everything I needed for the purpose of my particular art. After high school I had the privilege of working under a wonderful artist from Door County and as well he helped in many ways. But when things got weird and hell came upon me by a ruthless man, God still showed up and put under the wing of another great artist at UW Oshkosh. Professor Lipshultz not only offered a great class, but understood where I was with my present art works. So if your going through something by someone who's conscience is gotten the better of them, don't worry God still uses you for your purpose. There are a lot people in the world that have nothing better to do with their life and time, and again you can tell and see them coming a mile away. Don't worry, God will still be there. And that's the glory of our Lord. This man destroyed my reputation and still has not forgiven himself and apologized. But God didn't care. He still used me for what he wanted and put me under the wing of a great artist.

I have a meeting with Professor Lipshutz to day and I am suppose to bring all of my present paintings with to have him critique them. So, I went out to the garage and put in all of my paintings in the car that I did this semester and I also grabbed one painting that I did at Stout. Back at Stout, I wanted to see how fast I could knock out a painting so I used an old canvas that a former student didn't want any more and took it home to try a speed painting. It took me about 48 minutes to paint it. Not the best work I ever did, but its one that could hang nicely anywhere. I threw it in the car as well to put up against my present work. Kinda an old vs new look to see the way I am painting now.

As I was getting down the road to get up on the highway. I started to think out the old painting I did at Stout. When I grabbed it the back of it had brown paper stapled to it. I didn't put brown paper on the back of it and I remember the back of it had a break in the middle bar which is why the student at Stout gave it to me for free. I instantly thought of Jeffcoat.
It had to be Jeffcoat!

I had a great meeting with my professor and his critique was well accepted, but, unfortunately life was coming to a bit of a sad time.

I eventually got a government issues letter stating that I could come and see and as well, identify the body of Mr. Jeffcoat in the mail. They said there is no need to identify him, but I could still come and pay my last respects given no family member was alive. There had been an incident and he was deceased. Of course they would not mention why. I tried to call and of course, government run around is all anyone gets.

Chapter twenty five:

As time went on, things got weirder and no one seemed to care. Not about Jeffcoats death and not about me. I eventually graduated from college and got a B.A. in Psychology in 2013. I went on to graduate schooling for mental health right away in 2013. I put in my first bid and launched my first campaign for office of governor of Wisconsin without Jeffcoat.

I was working at a department store later on after college ended--too much debt to go on--in Green Bay and I just happen to sort of bump into Seada again. And as well the same old issue happened. I am not sure what she has been told up to this point but I am sure she is obviously heard every story under the sun, the many rumors and people that have chosen to not like me. Again, I never once did anything to them ever, I do not even know these people and they have no reason to hate me, but Konrath is obviously still in his "I have to win mode." Its like politicians and police live their whole lives in the high school mentality of "it's a game and someone has to win." Its not a game its peoples lives. Truth counts. Why does a thought process of someone has to win be in modern policing? It has no property or logic in policing. Its simple, either something was a crime or it wasn't. That's logic.

Captain David Konrath spent his life researching the backgrounds of those he employed and in doing so, he build a life time of knowledge of knowing where to look for information. Thus, he knows how to make a person appear or disappear completely.

Scott Walker has cheated on his election by having Konrath hack my life and affairs and is the only reason and way he can defeat me or anyone for that matter. He won't allow me to debate and has never once offered his time even after requesting so many times with my ideas of creating jobs and as well helping our community; even though that's his job. He's a cheat, and that's one reason he is governor. He's really not the true winner of the last election, just like Donald Trump. And then they blame hacking on the Russians. However both past Presidents have met President Puttin and neither of them arrested him and brought him to the international court.


The election for president in 2016, was a true baffle. And again all blamed on Russia. All the people in Door County apparently voted Red. Imagine that, an entire peninsula that is based on 6 months of no jobs and poverty--a lot of people claiming unemployment for years during the winter--and all the elderly as well as all the educators and all the small businesses that are in tax trouble and or all the small businesses that like not selling out and staying small; all the environmentalist (a lot of them) and all the hippies and all the musicians and artists all voted Red.? Huh? That's odd, they never vote Red for a president much less a pervert and loud mouth that's racist. I'm sure the family farmers of Northeast Wisconsin were the first to vote for him.

Dark money in politics is just what it sounds like. It can be used in many ways and for many reasons. All to not be noticed for its exchange and or for its use. That's why they call it dark. You can be running for office and they can use as much as they want-- like the Koch brothers that own the local paper mills-- because for them it's a tax write off and or no one knows it was them using their money to fund the corruption.

When police hire a LA chief of police, you not only get Hollywood connections that come with it, but you get the LA crooked way of handling business. Its truly bizzare to have a chief of police in Green Bay that comes off as such a nice guy and behind the scene is so ruthless. Why on this earth would someone call themselves a nice person and not have the decency to apologize, or have Konrath apologize? What makes a man, a man? Having to be right no matter what? Even if their wrong? Apparently so.

So, again, does it make the wiser to apologize first?

After contacting my aunt again she said she was never able to find out how Jeffcoat died.

Unfortunetly my aunt ended up passing on, sure enough, my entire inheritance disappeared. An inheritance that was promised to all of us many times, and in a large quantity. And wouldn't you know it, after retiring from being a Captain, David Konrath now works in computer banking security and has learned to hate me with all his might since I met him. Not because I did anything wrong but because he refuses to forgive himself and he is looking for an old vindeda to be won, an old time thought of "someone has to win." No wonder he's been divorced twice.

For 10 years I have not been able to get a career job in the medical industry, my entire education is in medical and as well I have 10 years experience in retail. My resume and research is immaculate and I am a very good employee. I am not liar nor need to be one like they find themselves needing to being a liar. They cannot even bring themselves to apologize for God sake, their ruthless. And I have nursing classes on my transcripts too. But still no job and many many resumes. I still am not allowed to debate against the other politicians for any election I ran in every election in the past 5 years. That's dark money.

Chapter twenty six:

In the only interview I have tried to do on Mr. Jeffcoat, I sat down in front of a lady, a reporter, with her really defined dressed up dress, and all her makeup with a very snooty republican attitude--of course I get the non liberal reporter--and she looked at me as though she was going to tear me apart so there was nothing left. I knew she had a reputation of some sort with the air she had and she was definitely a George Bush fan, but never the less, all of life seemed again to slow down and I was ready for the big hit. Hired on or not, I was ready for what ever she was going to bring to the table. The mics were on and the camera rolling.

When life slows down, and all your meditation is right where God wanted it to be, no matter how hard of a hit you've taken, even with 10 years of rumors, and with my life being ruined by a "professional police officer" it matters to God that all you have added up to be with your choice in meditation and in lifes views and accomplishments, all comes to a defining moment of "go to fucking hell you witch deep breath" and you know for a fact that God intended on you having a battle to accomplish, a mission that others might fold on. Your confidence is replaced for what ever reason and not even God could move you at that moment of relinquishing all hell you had to endure. And I look her in the eye and knew what ever you give me I will not let you overcome my hell that I had to endure.

My art at the moment had been brought to a level different then my past, to a zero state of all knowing of all I needed to be in that perfect meditation that I chose. And all my lifes research and study in philosophy and psychology has all added up to my calmness of mediation.
I have meditated and endured and for 10 years; I have had rumors that are not mine, and as well do not deserve. I have seen justice not come to those that deserve it and I have witnessed crooked cops, crooked politicians, and fail government that cares not two shits to the wind of anyones pain and suffering. I have witnessed politics first hand and witnessed Governor Walkers crooked nature from embezzling the UW surplus to 6 federal investigations and as well not doing anything about the violations of my rights and not caring one bit.

So to her obvious question "where is this so called Lay Women and why can I not find anything on Mr. Jeffcoat?" With the snottiest tone of voice and arrogance of Bush Loving corruption. I slightly lifted my left foot to my blue side saddle bag that was leaning against the chair on the floor and slightly moved the open loose flap over the old brown document that slightly appeared from the top of my bag, looked her in the eyes and said with all hell in my past "I do not know who the hell Jeff is or why I got such a great second hand discount on his coat, or why he wrote his name in it, but I love it and wear it all the time." And of course her neck went sideways and with the expected word "Cliché" following her apparent already sick of me look. I got up and left with little to no expression and or words.

Knowing it is a great document, I then did the most brilliant thing I have ever done before. In all of my paintings; in all of my research and everything I have ever done before.

To the crooked and to the politicians that all told me to go to hell, "would you like to know what I did?"

I could dress up in a t-shirt that reads "No" right side up and underneath that word "No," upside down it could read "On" (pronounced own) and I would do cartwheels while saying "no, own". Or I could dress up like Dr. Suess and sit in front of you and say " no I do not, I do not like it on a plane or on a train, I do not like it up a stairs or down a stairs, I do not like green eggs and ham Sam I am." I could tell "you yes or no, and no and yes," and keep doing so on and on again. I could be really cocky and dress up like Donald Trump as a Oompa Loompa and do my cartwheels with my No On t-shirt saying : "No Own, Own No" over and over again with my best Trump impersonation with a painted orange face as I continue doing my cartwheels. Or I could just help teach you how to schedule your farts by setting aside some time after you eat something you know will give you gas.


If Jeffcoat were alive today, you could walk up to him like you could with my best friend Sam. He would whole heartedly welcome you with a grin of great joy for your being there and offering him friendship at no cost or corruption. He would need no reward or look to be rewarded and could teach of his brass casting. He would tell you of the great stories his grandfather told him and tell you all greed in politics that you already know is terrible. He is a man that endured a lot of corruption from our government that is using surveillance on all of you and you do not even know why or who it is happening to. Whether its to win the next election; oust you from your wife so they can have her; oust you from your property; or because corporate wants your business or to shut it down. Or whether its because you write about their corruption. Or because your like me, and have done nothing wrong but bump into a man that cannot forgive himself and or offer an apology for his corruption and wrong doings.

Over twenty two million soldiers died for your rights immediately on the battle field and many more when they returned home. You apparently do not deserve your right to privacy nor does anyone. Its their business to make sure your wife has the right shower habits and if not they deserve to come in and change it. They have over time internally agreed to self justify your lack of rights and their right to be very lazy with their job. If they can randomly catch you in the act of doing something wrong after 5 years, or 10 years or 20 years, 24 hours day, 7 days a week, of spending your tax money on watching your bathroom habits, maybe then you'll believe that they did the right thing with millions of dollars in fake tall tail jobs. Last year there were 8,000 people under surveillance without their knowledge, in America alone. And your next.

Konrath is not strong enough of a man to admit his wrong doings and Scott Walker is to shamed to admit he could have done something. I will never get in the medical field from all the rumors, I will never get your vote because they told tall tail lies and I'm sure Seada has probably heard all of them which is probably why she never came around. But one thing is for sure, nice guys do not finish last, they go to heaven forever and the crooked get casted. By a brass caster or by the Lord.

Humbly yours forever--Seada's Soulmate.

P.S. I obviously left out his first and middle name, more information and other tidbits. Because after writing something like this, they always comeback swinging. You always need to know when to leave the Cannoli.





Powered by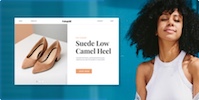 Create your own unique website with customizable templates.