A Rook & A Chariot

A Rook & A Chariot is a children's book for ages 10 - 14
written by Robbie Hoffman. A story of a boy that's untimely passing during the hardships of adolescents. When young Rue passes on he gets to meet God and God asks him to join him in a game of chess. The two go through the process of helping each other better understand life and meaning.
The story is a philosophical & psychological weave, written to help children understand and accept the passing of loved ones and to help them process the hardships they encounter.

Powered by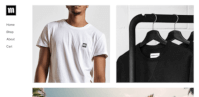 Create your own unique website with customizable templates.